iPhone 5C video arrives before 5S release date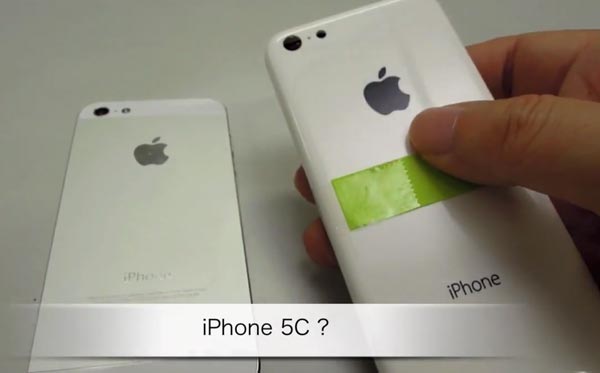 The amount of names flying around for the 7th generation iPhone has confused even some of the most long standing Apple fans this year. We have heard about the iPhone 5S for many months and expect a release date at the end of September, although a launch event will arrive a week or two before this. The latest model number joining the popular iPhone 6 expectation is 5C.
We first looked at the iPhone 5C name at the start of this week and tried to understand what this model could stand for, Cheap or Color, and if an iPhone 5C would take the place of iPhone Lite. That would be another name that's been around for a few weeks now, which only adds to the confusion this year considering the amount of so-called leaks arriving in the form of photos and now videos.
Following our initial look at the iPhone 5C we saw more proof arrive in the form of cases, and while we know that some case makers have had insider knowledge in the past we doubt these cases were designed with this knowledge. It is possible that some parts leaked from one of the factories Apple uses, so one case maker wants to get accessories out to market early and benefit from these sales before the bigger brands arrive.
Apple would never sell cheap – personally, we would like to point out that Apple would never sell a cheap product and market it that way. This is why we highly doubt iPhone 5C will release with the letter standing for cheap, so expect it to mean something more like Color if this ends up being an official name.
Finally, we have a video below this article that landed on YouTube within the past 48 hours and claims to showcase an iPhone 5S case. You can see the iPhone 5 vs. 5C in the video, much like you have seen with iPhone 5 vs. 4S, 4 and other models in previous years before an official release date. The problem is we never know what video or pictures are the real deal thanks to there being so many leaks.
Do you think this iPhone 5C mystery case video is the real deal, or a fake? It is clear that YouTube viewers are split by the likes and dislikes, although this video has had over 160,000 views already. We are only a few weeks away from a release date for the next-gen Apple phone, so we don't have long until solid details arrive.