Moto X phone vs. iPhone 5 for budget price point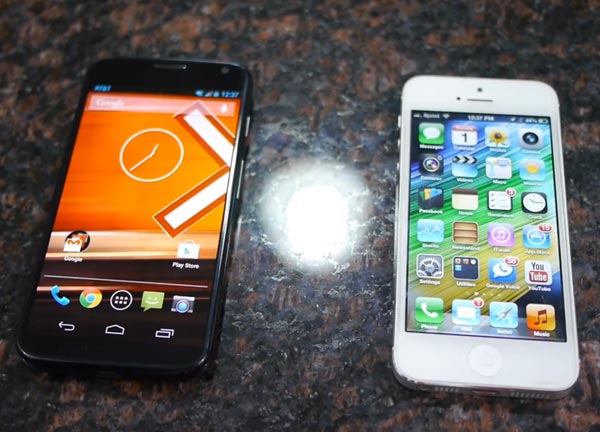 We have seen a lot of love for high-end smartphones over the past couple of years, but some brands like Apple lose out to a massive number of shoppers looking for something a little cheaper. While we don't believe Apple would want to be selling cheap phones, we know they are now interested in offering a phone at a lower price point and also one that keeps the higher price tag like an iPhone 6 or 5S in metal and the best in specs.
Moto X phone vs. iPhone 5 for budget price point — this week has been extremely interesting when it comes to news about future smartphones aiming at a budget price.
We have heard a lot of details in regard to a high-end 7th generation iPhone and seen full specs for the Moto X phone, but this week has seen more rumors pointing towards an iPhone 5C in a number of colors, plastic design and with an 8MP camera.
This news has been joined by solid details of a budget Moto X phone. Users that don't want to pay the current price tag for Moto X will be happy to know that Motorola's CEO has pointed towards a cheaper version of the smartphone to release in the next couple of months.
If you want a lower priced smartphone – will you go Samsung, Apple or Motorola in 2013? It looks like we could see a Moto X phone vs. a budget iPhone 5 and a few so-called Mini phones all competing for the lower price bracket at the end of this year.
We have included a video below this article with a quick Motorola Moto X vs. Apple iPhone 5 hands-on, which is good for those of our readers that want to see these smartphones side-by-side. It is also good to remember that the iPhone 5 is almost one year old, and about to be replaced by cheaper and higher end versions if the latest rumors are correct.