Galaxy S4 Active in warranty exchange and Xperia Z issues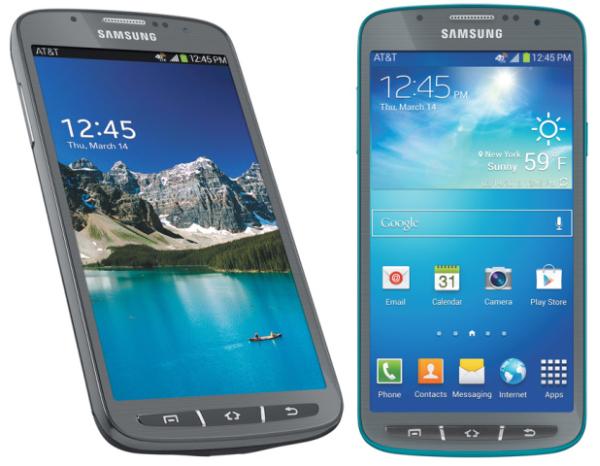 We have seen handset manufacturers this year providing smartphones that have a little more protection to them such as offering water proofing, but it seems all is not well as the Samsung Galaxy S4 Active is at the centre of a warranty exchange while the Sony Xperia Z is reportedly having issues.
At the end of last month we heard how the Samsung Galaxy S4 Active isn't as waterproof as the company would like you to think, after an AT&T employee told of problems with the device after using the handsets Aqua camera feature.
Now according to Phone Arena sources are claiming that AT&T and Samsung will be offering a one time exchange on the Galaxy S4 Active if the device has been damaged by water, and will be swapped of another example of the handset.
The handset has an IP rating of 67 that is supposed to allow it to be submerged in 3 feet of water for up to 30 minutes, but a rubber USB door was being blamed for letting water to enter the device. Handsets need to be purchased directly from the carrier while those that purchased the handset from the other retailers will be advised to take it back there.
Meanwhile the Sony Xperia Z that is also got an IP rating that will allow it to be submerged into water is also been having some issues, as the Xperia Blog is reporting that a number of users have become concerned about the rear glass panel.
The panel has seemingly lifted slightly which has raised concerns that the device may have lost its resistance to water, and while many users haven't reported any problems some have reported that the water resistant indicators on the ports have turned red.
This problem has been happening in either hot weather or if the handset has been put under a heavy load such as gaming when the device heats up. There is a thought that the heating up of the handset is causing the glue that secures the rear panel in place is melting, and is affecting the top left hand side near to where the processor sits.
Users have reported that Sony repair centres are turning them away as they have no way of telling how any water damage has been caused, and this has led to some to try and melt the glue themselves and putting the rear cover back in place with a clamp before waiting for the glue to cool down.
Others have put extra glue around the edge around the edges for a temporary solution to the problem, but with both handsets it's not something you would expect to happen following the manufacturers claims.
Have you had any problems with your Galaxy S4 Active or Sony Xperia Z?