iPhone 5S supposed changes and fingerprint sensor clue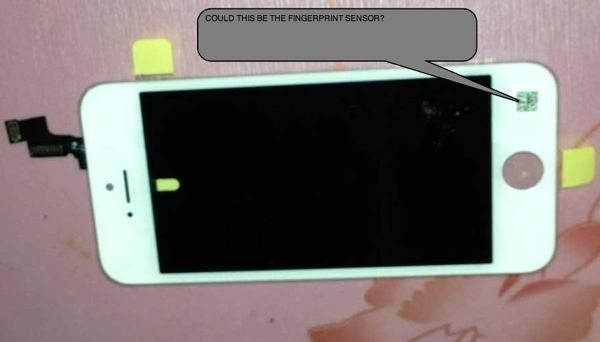 There has been a lot of speculation covering the iPhone 5S and the 6, and now there are new photos of the iPhone 5S supposed changes side-by-side with the iPhone 5. These show the component differences between the two, and even though there is no design change there does seem to be a clue of a fingerprint sensor.
If you look at the photo shown below this article (Right at the bottom) you will see on the right side of the Home Button some sort of chip, could this be for the fingerprint sensor?
Judging by these other two images we have here courtesy of Applem, they show internal differences and the major one that is noticeable is the ribbon cable joined to the front display panel, it looks a lot longer.
No one knows anything about the iPhone 5S features at this given time, but now that we are edging towards September when it is apparently going to be unveiled by Apple, rumors and new images are going to be thick and fast. We all believe that the iPhone 5S will have no major changes, especially when it comes to the design, but we can expect a faster processor and new features.
The screws on this supposed iPhone 5S are in a different place to the iPhone 5, no parts have leaked online suggesting the 5S will have fingerprint recognition, but the little chip on the right of the Home button is intriguing unless it is just a sticker.
Along with the iPhone 5S the so-called iPhone 5C is expected to make an appearance in September when Apple takes to the stage, the question is "Will there be two Apple smartphone releases this year?" The 5S is surely a definite, the 5C plastic low-cost handset we are not too sure about.
All we know is that Apple will give us some sort of iPhone upgrade, the display will no doubt be the same, more than likely a faster processor is on the cards, with a few software improvements and pre-installed iOS 7.
What iPhone 5S features would you like to happen?