Nokia Lumia 1030, stylish design that will impress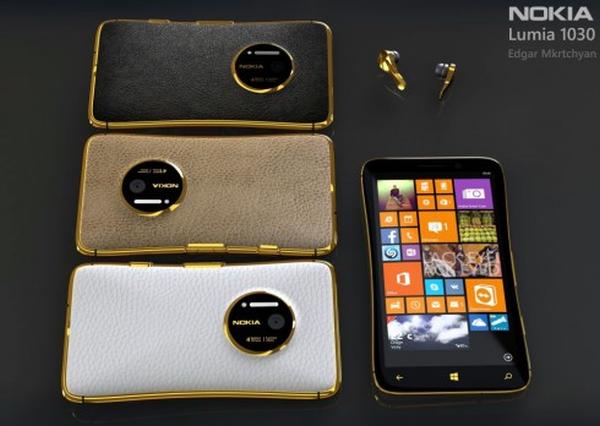 There are many smartphone fans that have always loved Nokia handsets but the software running them has not always been liked, and many older users may have owned a number of Nokia devices back in the day. We now have a Nokia Lumia 1030 that has a stylish design that will impress fans of the company.
We quite often see concept phones but sometimes these can have specs that are years away at best, but today's Nokia Lumia 1030 is a little bit more realistic. The design comes courtesy of Edgar Mkrtchyan and has a luxury feel to it as well as some believable specifications.
The device has 3 different rear covers that can be interchanged and obviously runs the Windows Phone 8 operating system, and the specs include a 4.7-inch Full HD touchscreen display that is powered by the quad core Qualcomm Snapdragon 600 processor clocked at 1.5GHz.
There is also 2GB of RAM along with a 41-megapixel rear camera with PureView technology and the display also has ClearBlack 2 technology protected by Gorilla Glass 3. The camera is accompanied by a Xenon and LED flashes and around the front is a 2.1-megapixel shooter.
Providing the juice is a 2,600 mAh battery and internal storage comes in at 64GB with another 100GB provided via SkyDrive, and the rear covers feature a nice leather material in three different colours. You may like to see the other Nokia concept we recently had for you that closely resembled handsets that are already available.
Do you like this design?
Source: Concept Phones.