Sony Honami magnified teaser reveals design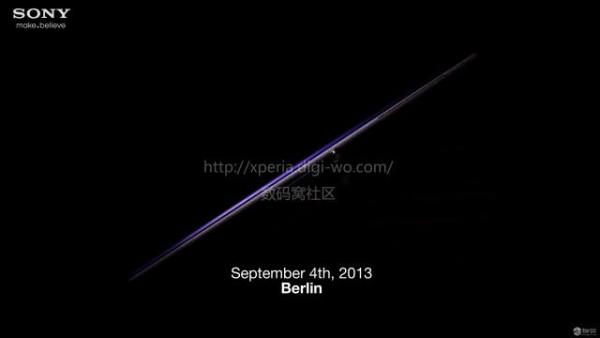 If you are in the market for a new high end smartphone your choice is about to increase nicely next month as we can look forward to a whole host of new hardware being announced. While the likes of Apple and Samsung are set to take the wraps off some shiny new handsets the Sony Honami magnified teaser reveals the possible design of the handset.
While Sony has been busy releasing the likes of the Xperia Z and Xperia Z Ultra among others, the long rumoured Sony Xperia Honami has been gaining a lot of attention. The device has also been called the Xperia i1 but whatever the final release will be called we now have some idea to what the design could be like.
The image that you can see on this page is teasing the device and as you can see it is pegged for a reveal on September 4th in Berlin, which must be referring to the IFA event that kicks off on the 6th. For the observant of you this date is the same day as Samsung will be unveiling the Galaxy Note 3.
If this image is the real deal it is of a different design that has been seen previously and looks more in line with the Sony Xperia Z Ultra. You can just make out what could be the power button and maybe volume controls, and it seems the form factor could be manufactured from a different material such as aluminium.
Normally with other purple Sony Xperia smartphones the frame of the device is also coloured but this image is showing something different. It is thought the handsets specs will include a 5-inch Full HD display but the biggest selling point is set to be the 20.7-megapixel rear facing camera.
Will you be considering the upcoming Sony Honami?
Source: Xperia Blog.