iPhone 6 or 5S colors to kill the case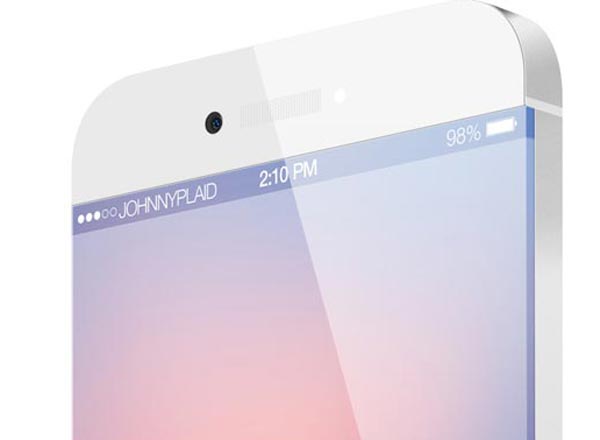 We have seen some amazing concepts for both iPhone 6 and 5S over the past few months leading up to an expected release date in the next few weeks, but the designs have been very mixed with either keeping the design principles Apple is known for or something completely different in a range of colors.
The idea of colors is something we want to focus on today, especially considering the latest leaks point to an iPhone 6 or 5S in multiple colors and even an iPad mini 2 in recent days.
What would some really cool iPhone 6, 5S or iPad mini 2 colors mean for cases? This is the question certain shoppers and Apple fans are wondering this week. The latest iPad mini 2 leak with a range of bright colors begs us to wonder why anyone would want to cover the product?
Apple didn't release an official bumper case for the iPhone 5 after they explained how much the protection had been improved. Some of us love how bumpers offer a good amount of phone protection, but also leave almost all the phone revealed to keep the very reason you purchased the device in the first place.
Scratches on metal or iPhone 5S plastic design – some of our readers might have seen the reports showing the Black and Slate iPhone 5 scratching really easy, which revealed the silver aluminum underneath.
This leads us to thinking that the color variants of a next-generation iPhone would be made of plastic rather than metal, so to allow for less scratches and good protection in a number of colors. There's less need for a case with a phone designed in this way, and this would allow for users to keep the fresh colors on show without a case.
That would mean an iPhone 6/5S designed in metal with basic colors and an iPhone 5S or Lite in plastic with some bright colors. This is obviously speculation, but considering the leaks we have seen from a number of sources it's expected that at least one model of iPhone will arrive in plastic with multiple colors.
If you purchased a plastic iPhone 5S/5C/Lite in a bright color, would you want to cover it with a case? On the other hand, if there was an option for an iPhone 6 or 5S in metal would you want to protect this version with a case? There is obviously the possibility of using a clear case on a bright colored smartphone.
Learn why an iPhone 6 with Graphene would bring multiple benefits in an earlier article.