Micromax Canvas 4 vs. Samsung Galaxy Grand visually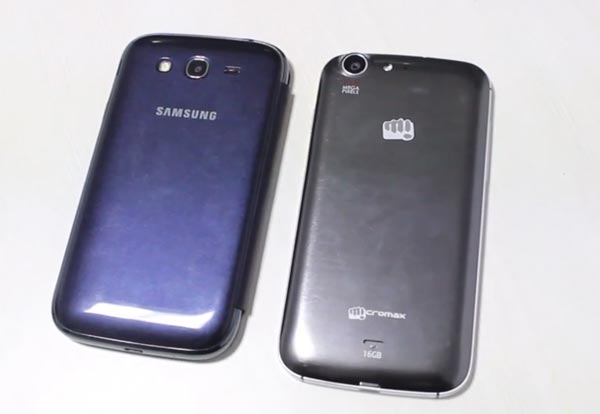 Today, we wanted to feature a closer look at the Micromax Canvas 4 vs. Samsung Galaxy Grand for those of our readers not decided yet on the handset to purchase. You will find a couple of videos below this article that deliver a hands-on look at the specs, external design and how good the cameras are with some recording samples.
The first video runs for just over 8 minutes and provides a Micromax Canvas 4 vs. Samsung Galaxy Grand Duos comparison. This video is aimed at the smartphone market in India, so if you like the specs you see and suggested price then feel free to leave a comment with your favorite phone from the two.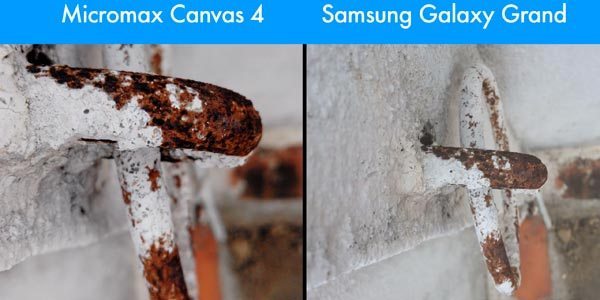 If you need some further insight of both cameras, then we recommend you take a look at the just under 2 minute video below. You will see photos taken by both smartphones side-by-side, so you can see what performs better for you. It is worth pointing out that the Samsung Galaxy Grand Duos has an 8-megapixel main camera with LED flash/auto focus and the Micromax Canvas 4 features a 13MP main camera with LED flash.
What do you prefer between the Micromax Canvas 4 and Samsung Galaxy Grand, especially after looking at the videos below?
If you want to see the Micromax Canvas 4 compared to other smartphones, then take a look at a few of our other articles including a comparison with the Xolo Play T1000 for India, A116 HD and the Galaxy S4 mini by the numbers.