New 13-inch iPad rumor sparks design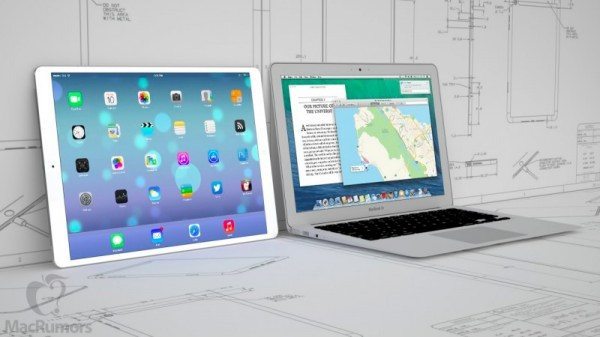 Regular Phones Review readers may remember that a few weeks ago we informed readers of a report that prompted the idea of an iPad 5 with a much larger display. Now that new 13-inch iPad rumor has sparked a design for such a possibility, and commissioned renderings have been produced.
We previously told how Apple was reported to be testing larger screens for the iPad and has requested prototypes to be produced. While we have no further news on whether or not this will actually come to fruition, we do have some concept images to show you of what a 13-inch iPad could look like. The image directly below for example shows an almost 13-inch iPad compared to the current full-sized iPad 4 and iPad mini.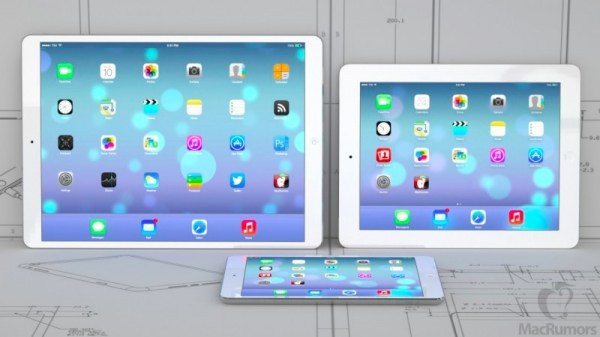 Ciccarese Design was commissioned to come up with these renders of an iPad with a larger display and came up with a 12.9-inch iPad creation with 4:3 aspect ratio, the same as for the current 9.7-inch display of the iPad 4. This gives an approximate increase in display area of around 40%, so it is unlikely that Apple would then scale up the existing resolution for the larger screen as this would drastically reduce pixel density.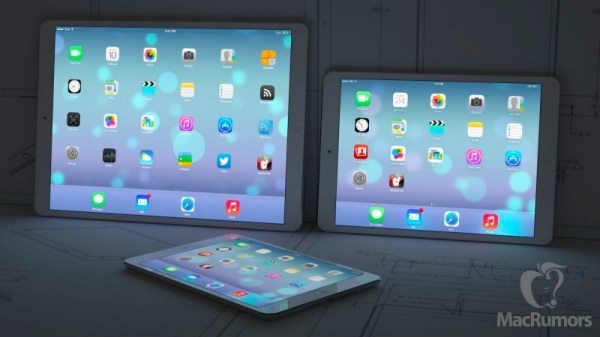 If the same ppi as the iPad 4 were maintained though, then the increased resolution of this 13-inch iPad could be around 2712 x 2048 (Retina), exceeding the HD display standard in height and matching it in width. The home screen of the iPad could then also have an extra row of app icons. The image immediately above depicts the 13-inch iPad compared to the rumored iPad 5 and iPad mini. Meanwhile the image below this story shows the concept 13-inch iPad next to a 13-inch MacBook Air.
We'd really be interested to hear your thoughts on this concept design for a 13-inch iPad so do please send us your comments. The iPad 5 is expected this fall and looks unlikely to come in this 13-inch display size, but would you like to see a larger iPad at some point in the future?
Source: Ciccarese Design via: MacRumors