Nexus 7 2 problems with touchscreen and keyboard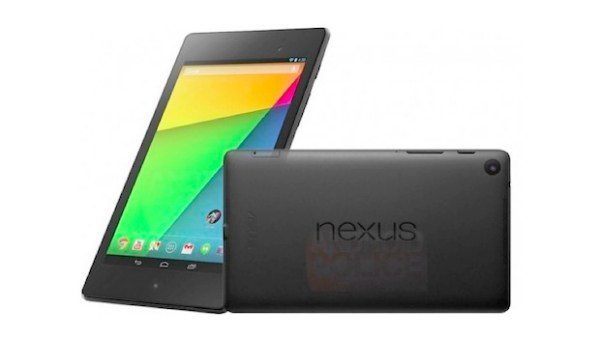 Many people were eagerly waiting for the arrival of the Google Nexus 7 (2013) tablet, and there has been a lot of positivity about the device since it released last month. Plenty of keen buyers have already snapped up the new Nexus 7, but it now seems that some issues are being reported and that the Nexus 7 2 has problems with its touchscreen and keyboard.
Some users had noted a problem regarding the GPS system for the Nexus 7 2 last week, and this issue was soon acknowledged by Google. Some people described how the GPS signal would quickly stop working shortly after being turned on, and Google was said to be working at sorting out a fix. However, it now looks as though that wasn't the end of problems for the second-generation Nexus 7.
Some users who faced the GPS problem have already been given replacements, but now it has become apparent that there are further issues with users reporting erratic touchscreen problems. It seems this problem doesn't just affect the 16GB Nexus 7 2 either, as one owner who noticed problems and returned the tablet to the store, replaced it with the 32GB model. However, the replacement tablet has the same issues. Users have noted inconsistent behavior from the glass touchscreens including double taps and ghost taps.
Google's product forum now contains a thread about touchscreen and keyboard difficulties that have been spotted by users of the new Nexus 7. Plenty of users are posting about various issues, and have noted that these problems were not evident on the original Nexus 7 but only with the new Nexus 7 2. One person notes that the keyboard registered the odd double tap at first, but that the problem has since got progressively worse.
A Googler by the name of Paul has acknowledged the various reports of problems by owners and has suggested that anyone noting problems with the touchscreen on the Nexus 7 2 should try starting the tablet in safe mode. This will test if any apps that are installed are causing the issues. If users don't notice the same problems when starting in safe mode then it indicates that an app could be the reason for these glitches. However, Paul also states that users of the device who still face the same problems when the device is started in safe mode should let Google know.
You can find instructions and information about starting your Nexus 7 2 in safe mode at Google Support here and see the thread containing Paul's message at the Google product forum here. However, on looking at some of the forum posts we can see reports from users who have tried using the device in safe mode and say that it has made no difference at all and that they are still having problems.
We'd really like to know how widespread this issue is so would like to hear from owners of the Nexus 7 2 about this. If you have noticed any issues with your new tablet then please let us know by sending your comments. Have you come across touchscreen and keyboard problems on the Nexus 7 2013? What sort of issues have you noted? We'd also like to hear from anybody who has had a response from Google about these problems with the device.