Asphalt 8: Airborne Android and iOS release to come soon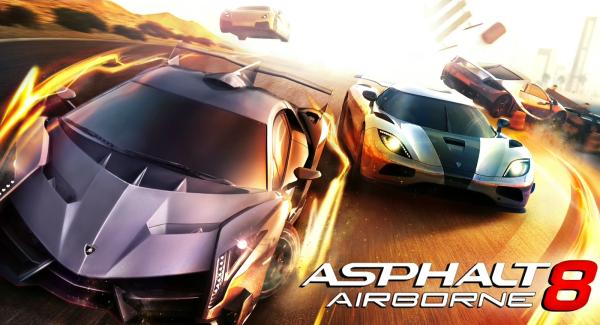 Driving games are extremely popular on the various mobile platforms with a number or quality titles available either free or for a small fee. On such eagerly awaited new title is Asphalt 8: Airborne that has now got an Android and iOS release that is to come soon.
The new game was demoed on the unveiling of the new Nexus 7 back on July 24th with a date given of August 8th, which obviously passed with no new title in sight. Just a day before the game was due to be released the developer, Gameloft officially announced it was being delayed.
Now the company has taken to its Twitter account to reveal the game will be made available next week for Android and iOS users on Thursday, August 22nd. So in less than a week gamers can get downloading to finally have access to the game.
The company is running a competition for fans of the game to get some free copies of the title even before it has been released. All you have to do is subscribe to the company's YouTube channel and they will pick at random 21 lucky people to get the free game, which will normally cost $0.99.
The winners will be announced on August 19th so those lucky enough to be picked will get access to the game even before it appears on the App Store or Google Play. The new game brings 8 new maps along with a new weather system that brings things such as rain and ice.
Are you looking forward to Asphalt 8?