New iPhone 5S processor and storage improvements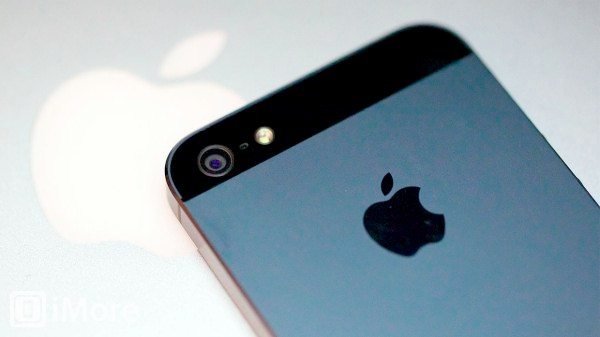 We are seeing increasing amounts of wild rumors and speculation about the Apple iPhone 5S, as we get closer to the arrival of the device. Many of these so-called leaks offer very little in the way of believability, but today's news comes from a very credible source and discusses the possibility of new iPhone 5S processor and storage improvements.
It's now widely expected that the iPhone 5S will be officially introduced on September 10, but a firm release date is not yet known, despite rumors flooding in thick and fast. A previously reliable source of plenty of accurate information regarding upcoming Apple devices, has now discussed the new A7 chip comng to the iPhone 5S, as well as a 128GB storage option.
A research note from KGI Securities analyst Ming-Chi Kuo, suggests that one distinction for the iPhone 5S compared to the iPhone 5 will be a 128GB storage option. Kuo forecasts the new storage option might mean that the current 16GB storage option will be discontinued for the upcoming iPhone. This would make sense, as there would then still be three storage options, 32, 64 and 128GBs.
We feel this would please a lot of potential buyers who would appreciate twice the amount of previous internal storage that was available on the iPhone, always a bonus when expandable storage via microSD is not an option. Kuo also claims that the iPhone 5S is likely to have unchanged RAM of 1GB and that system performance will be improved with the addition of the new A7 processor.
Kuo feels that the A7 chip will enable the memory bandwidth spec to be upgraded from LPDDR2 to LPDDR3, but states that 1GB of RAM is still likely. This is because of the fact that Apple has control of both the hardware and operating system, providing the capability of "minimalizing memory capacity at an optimized state."
In one final snippet from Kuo, it seems that earlier rumors may have been accurate regarding a gold-colored Phone 5S to go alongside the white and black color options, as he also mentions a new "golden casing." Hopefully, the September 10 reveal date for the iPhone 5S will turn out to be the real deal. If so, it won't be too much longer until we finally have confirmed details regarding full specs, a release date and price for the next iPhone.
We'll keep readers informed of further developments, and while we wait for more we'd like to hear your thoughts regarding the iPhone 5S. Are you pleased to hear the much-rumored A7 chip now looks to be very likely? Maybe the option of a 128GB storage option is what excites you most? Send your comments to let us know.
Source: MacRumors