Apple vs Samsung in Christmas smartphone sales war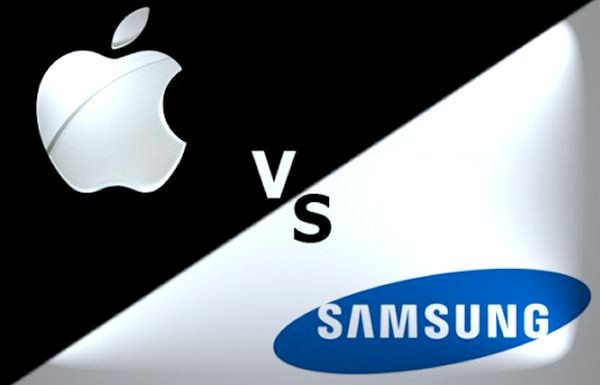 The competition in the smartphone market is increasing all the time, and over the next few months we expect to see many more new devices added to the mix. Apple and Samsung are massive rivals, and both have upcoming phones such as the iPhone 5S and Galaxy Note 3 on the way. Today we want to discuss Apple vs. Samsung in the Christmas smartphone sales war.
Smartphone manufacturers face intense competition from other rivals and two of the most dominant forces are undoubtedly Apple and Samsung. We expect two new iPhones this year from Apple. One is the iPhone 5S, anticipated to be an incremental upgrade to the iPhone 5. The other device being widely rumored is an iPhone 5C, dubbed as a budget iPhone.
While we haven't heard too much yet about the specs of the lower-cost iPhone, the iPhone 5S is expected to have an upgraded processor, improved camera with dual-LED flash, iOS 7 and new features such as a fingerprint scanner. Apple also has plans for the iPad 5 and iPad mini 2 tablets over the next few months. There is no release date set in stone for the new iPhones yet, but the latest leaks suggest an introduction on September 10.
Samsung has already released the Galaxy S4 in recent months, and another flagship device is expected to be revealed at an IFA Berlin event on September 4, the Galaxy Note 3. As we have pointed out previously the Note 3 and next iPhone/s could launch very closely together, and this should make for an exciting few months ahead for smartphone enthusiasts. Both will be available in time for the lucrative holiday season with many people likely to be adding one of these devices to their Christmas wish lists.
The Galaxy Note 3 is rumored to have a 1.8GHz Exynos Octa-core processor or Qualcomm Snapdragon 800 quad-core processor, 5.68-inch Full HD display, possibly 3GB of RAM, and 16, 32 or 64GB of internal storage, expandable via microSD. Other specs tipped are a 13-megapixel rear camera, 3200 mAh battery, and it's likely to release running Android 4.3 Jelly Bean. We should point out though that none of this has been officially confirmed.
So who will be victorious in the Christmas sales wars? We should remember that Apple is only likely to release two iPhones this year, if rumors of a budget iPhone are accurate. On the other hand Samsung already has its flagship Galaxy S4 and upcoming Note 3, and is constantly coming up with new smartphones to add to the fray. Recently we discussed the 2013 iPhone and Android market share and pointed out that Apple really needs to come up with the goods this year as its market share is falling. Samsung's smartphone shipment growth leapt over Q1 and Q2 this year while Apple's declined.
A few days ago we also looked at warning signs for the smartphone market and noted that competition is currently at fever pitch. This will only be intensified in the coming months, but it's difficult to predict whether Apple's upcoming phones and existing iPhones will beat sales of Samsung phones over the holiday season, or vice versa. When the next iPhone/s and Galaxy Note 3 are officially introduced we'll have a much better idea of this.
Apple is said to be adapting its pricing strategy for the iPhone 5S and 5C, but it remains to be seen whether a budget iPhone will encroach too much on sales of the premium model. At the moment it appears Samsung can do no wrong with its new smartphones, and whereas at one time all of the focus was on the next new iPhone, now there seems to be as much interest in Samsung's flagship smartphones.
What does seem sure is that there are interesting times ahead for smartphone consumers and manufacturers alike. We'll keep readers informed about new smartphones that will be available for the holiday season, and in the meantime we'd be really interested to hear your views on Apple vs. Samsung in the Christmas smartphone sales war. Do please send us your comments, and tell us which company you think will come out top?