BBM launch on Android unclear, iPhone crystal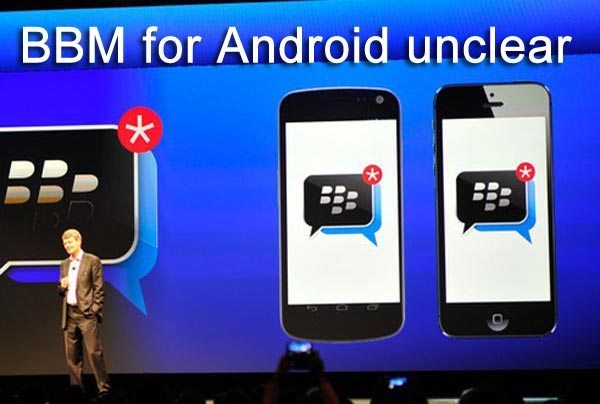 It is clear that BBM will launch on Android and iPhone's iOS by the end of next month, although there is a lot of difference in terms of knowing when that release date has arrived on iOS and Android. The app will need to be manually checked by an Apple employee first before it lands on the iTunes store, but this is not the case with BBM for Android.
Developers can upload most Android apps to Google play and they go live within a couple of hours, but BBM for iPhone will take around one week to go live on the App Store after submission, or if its given some kind of priority BlackBerry will still need their app checked first by hand.
This delay benefits users of Apple's mobile operating system by stopping fake iOS apps from easily going live for download. The same cannot be said for Android, and even this week we saw a dodgy version of BBM for Android that has since been removed after users reported problems.
It should be noted that some fake BBM Android apps have made the homepage of major news websites, and even been mentioned in mainstream media. Sadly, this problem hasn't stopped and some developers are trying to capitalize on the wait for BBM on the Android platform. These cheaters wouldn't find it so easy on Apple's iOS, and again this is purely thanks to a review process that demands human intervention before an app can go live.
Are you waiting for BBM to launch on Android or iPhone? It will be crystal clear when the app is live on iOS, but the same cannot be said for Android thanks to fakes still landing for a short time before being removed. It is fair to say a lot of users will know the difference before downloading, but we should note that thousands don't understand key things that reveal a fake app like who the developer is.
If you want to be clear about the release date, then we recommend you sign up on the official BlackBerry website via the BBM for Android and iPhone page. This will allow some confirmation to be sent to you when the BlackBerry Messenger app is live to download. We previously heard that Africa would get the application first, although our recent article made it clear things were not live like some people thought after a few misleading reports.