BBM app not coming to Android this week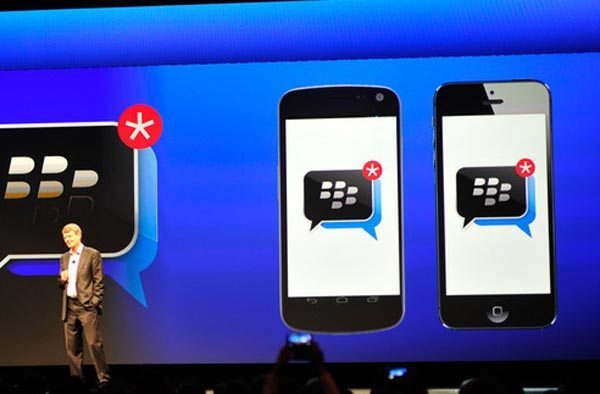 The confusion over BBM for Android and iPhone's iOS reached a high this weekend thanks to some misleading websites reporting news incorrectly. This resulted in those waiting for a BBM app release date on Android and iPhone heading to social networks with questions.
Where do I download the BBM app for Android, it saw a launch this week? This is the question we have seen a number of times on Twitter and Facebook accounts of those that live in Africa, and thought they would have access to BBM on the new platforms.
This information is incorrect, although the real news focused on a rumor that BBM might land in Africa first by the way of integration into Samsung Apps. You can read the full report in this article, which explains how BBM is possibly going to be part of Samsung Messaging Hub.
Following this news we have seen articles on some major technology and smartphone websites reporting that "BBM comes to Android", or "BBM for Android hits Samsung Galaxy phones". Both of these reports mislead, when the real story was about Samsung Africa teasing the launch of the BBM app coming to their Messaging Hub for free and first.
BBM app not coming to Android this week — so, if you were looking to download the application on Android and gain early access, sadly this won't happen this week and not even if you live in Africa. Summer ends next month and official word points to a release date before the end of summer, so you can expect BBM to launch on iPhone and Android before the end of next month.
One thing is for sure during this long wait, and that's the other chat apps are gaining a massive following and new improvements during the wait. While this will drive some to other apps, we know for sure that certain people only want BBM as their chat app on Android and iPhone.