Motorola Droid Maxx and Droid Ultra arriving early for some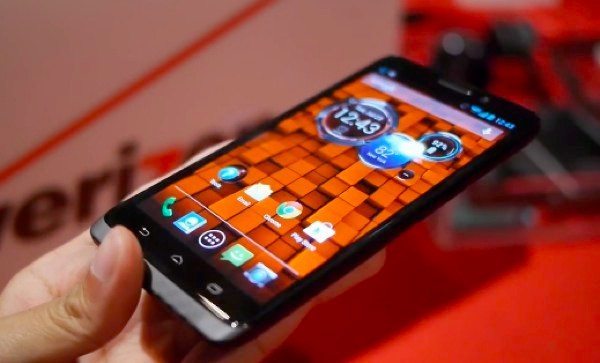 Regular readers of Phones Review may remember that we recently reported on some release confusion regarding the Droid Maxx and Droid Ultra on Verizon. Initially it seemed as though the release had been delayed, but now we have heard that the Motorola Droid Maxx and Droid Ultra will actually be arriving early for some purchasers.
The original release date stated by Motorola and Verizon for both of these phones was August 20th, but last week we noted that for those who were pre-ordering online the shipping date had changed to August 27th. We had no way of knowing whether this meant the phone's release had been delayed for everyone, or whether pre-orders were outstripping supplies and those who ordered early would still receive their phones on August 20th.
However, Verizon went on to clarify that the phone would still be available in stores from August 20th. Big Red also said that those buyers who had ordered before the shipping date changed would still receive the Droid Maxx or Droid Ultra on the shipping date shown when they ordered (likely to be August 20th). Now it appears that some buyers could actually receive their orders a day early, on Monday August 19th.
This news stems from reports from some people who have pre-ordered the Droid Maxx or Droid Ultra and have now received shipment notifications showing a date of August 19th. It's good to hear that Verizon looks to be trying to ensure that those who pre-ordered won't miss out on getting their phones for release day.
The Droid Maxx will be priced at $299 on contract while the Droid Ultra has a contract price of $199. We'd be really interested to hear from anybody who has pre-ordered the Droid Maxx or Droid Ultra on Verizon. Have you also received shipping notifications with an earlier August 19th date? Let us know by sending your comments.
Source: Droid-Life