Gold iPhone 5S starts tacky or classy debate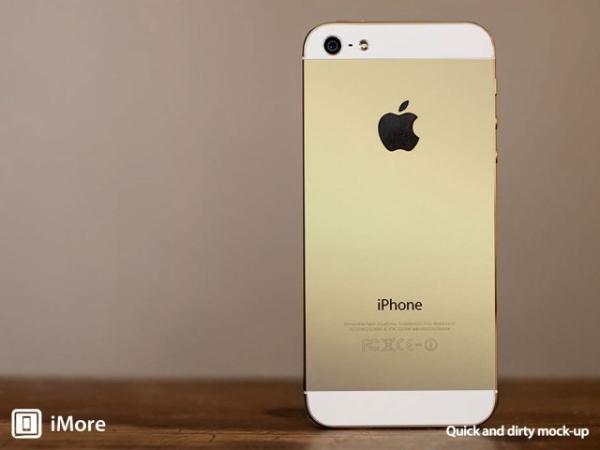 It seems we are only a few weeks away now from the official unveiling of this year's iPhone model or models depending on what rumours you believe. There has speculation this year that Apple will offer more colour choices to consumers, but the rumoured gold iPhone 5S starts a tacky or classy debate.
Speculation has been mounting over the last few months that Apple will offer consumers a gold version of the iPhone 5S this year with various component leaks with sources and analysts coming forward claiming the existence of such a handset in the pipeline.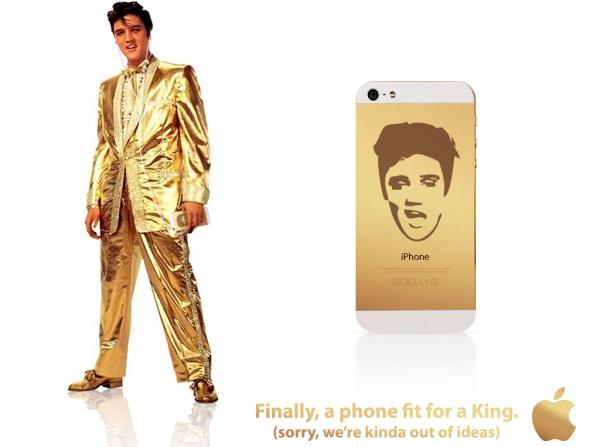 There is some debate in why Apple is looking to provide a gold coloured iPhone that includes a ploy by the company to get consumers to purchase the higher cost iPhone 5S instead of the rumoured budget model in emerging markets.
Many believe that a gold iPhone would sell well in markets such as China and India despite the fact the rumoured iPhone 5C would also prove to be popular due to its lower price level, but having a gold model could prove too tempting for some buyers and persuade them to get the higher priced handset.
The thought of a gold iPhone model has opened the debate of whether the handset looks tacky or not with many saying that it will look horrible, while others think it will look nice and will prove really successful especially in the Asian market and some readers on the MacRumors forums have said that the device should be called the Elvis phone with the image that you can see on this page.
It is widely believed that the unveiling of the iPhone 5S will come on September 10th but until invites have been sent out we won't know for sure.
Do you like the idea of a gold iPhone 5S?
Source: MacRumors image iMore.