Samsung Galaxy S4 S Health Buddy app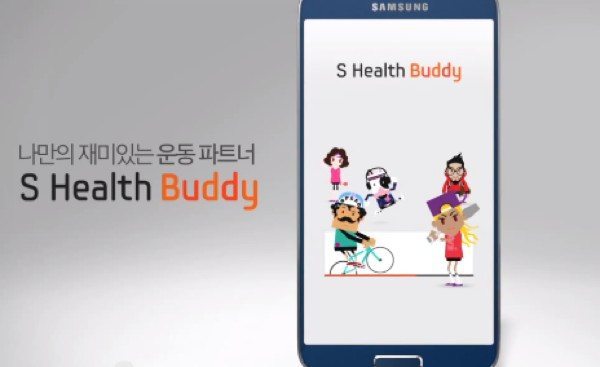 The Galaxy S4 has been another huge Android smartphone hit for Samsung. This handset released a few months ago and has been flying off the shelves in regions worldwide, thanks to some impressive specs and features. One of these features is S Health and now Samsung has introduced the Galaxy S4 S Health Buddy app.
S Health is a popular feature that tracks all kinds of physical activity of a user using sensors and a built-in pedometer. It can also sync with third party health monitoring apps via Bluetooth, and many people have found S Health to be a useful new feature. The new complementary S Health Buddy app adds some extras that sound like a lot of fun.
Using the Buddy app, S Health users will be able to enjoy coming up with an animated buddy character based on their own height and weight. As the user works out and loses weight, so will the avatar buddy. A leaderboard is also featured on S Health Buddy that will show the badges that users earn from exercising, and these can also be shared via social networking.
S Health Buddy is compatible with the Samsung Galaxy S4 and other variants of the phone running Android 4.2.2 or later. However, at the moment an English version is not supported, although hopefully this will be available soon. You can get an idea of how S Health Buddy works by checking out the YouTube video that we've embedded below this story, but please bear in mind that the narration is not in English.
Is the S Health feature something you frequently use on your Samsung Galaxy S4? Are you hoping that the S Health Buddy app arrives for more regions soon? We're always interested in what readers have to say, so why not let us know with your comments.
Source: Sammy Hub