Buy Verizon's Motorola Droid Ultra or Maxx now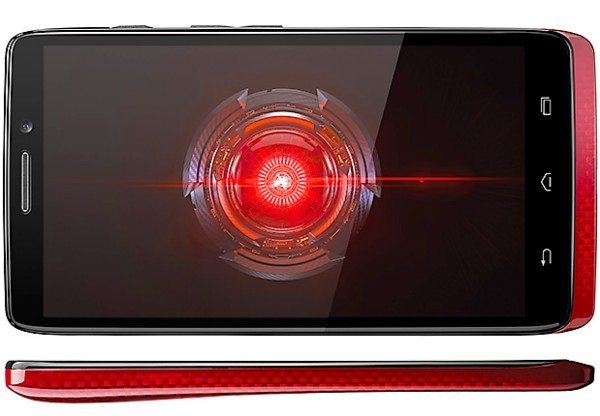 We know that many Android device enthusiasts have been waiting for the release of the Motorola Droid Ultra or Motorola Droid Maxx on Verizon. Previously there was some confusion surrounding a possible release delay, but we can assure you that you can buy Verizon's Motorola Droid Ultra or Maxx now.
Both of these handsets were due to release on Big Red on August 20, but a shipping notice had previously put this in doubt before Verizon clarified the situation. This was followed by news that some customers might even receive their orders early.
Verizon has online order pages available now so that you can purchase the Droid Maxx or Droid Ultra, although we should point out that currently shipping dates by August 27 are showing, so you may have to wait a short time for delivery. The Droid Ultra will set you back $199.99 on contract or $599.99 unlocked. If the Droid Maxx is your choice then the price of this one is $299.99 on contract or $699.99 unlocked.
Specs of the Droid Ultra include a 1.7GHz Snapdragon S4 Pro dual-core processor, 5-inch Super AMOLED display with resolution of 1280 x 720, 2GB of RAM, and 16GB of internal storage (non-expandable). It has LTE, NFC, a 10-megapixel rear camera, 2-megapixel front-facing camera and a 2130 mAh battery, and it runs Android 4.2.2 Jelly Bean.
On the other hand the Motorola Droid Maxx has the same processor as the Ultra as well as the same display, RAM, OS and camera set-up, but internal storage of 32GB (non-expandable). It also has a larger battery capacity at 3500 mAh. We'll remind you that the Motorola Droid Mini is also due to release on August 29 at a contract price of $99.99.
You can order the Motorola Droid Ultra online from Verizon here or the Droid Maxx from Verizon here. Have you been waiting to get hold of the Motorola Droid Ultra or Droid Maxx? If so, which one are you likely to purchase?