Nokia Lumia 822 Amber update and GDR2 loving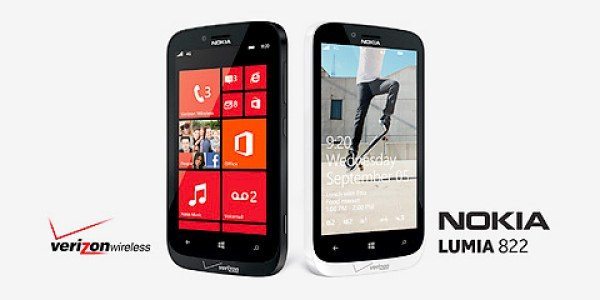 We always attempt to keep readers in the know about updates for their devices and today we have news for owners of the Nokia Lumia 822 on Verizon. A new Windows Phone 8 update dubbed GDR2 has been rolling out to some devices over the past few weeks, and now it's the turn of the Nokia Lumia 822 to receive the Amber update and some GDR2 loving.
This latest update has already started to rollout to the Lumia 928 on Verizon, and now owners of the Lumia 822 will also begin to receive update notifications. Amber is a companion upgrade to Windows Phone 8 GDR2 that will also arrive as part of the software update.
You may already have received notification of the update to your Nokia Lumia 822, but if you want to check for yourself simply head to Settings followed by Phone Update and then Check for Update. Benefits of the Lumia Amber upgrade include camera improvements, Nokia's Glance Screen Clock, a double-tap to wake function, and FM radio.
There are many enhancements with the GDR2 update, and just a few of these are Bluetooth upgrades and fixes, Google calendar syncing, group messaging support, and Xbox Music upgrades. You can read much more about what the update has to offer at the Windows Phone Blog here.
Have you been eagerly waiting for the Windows Phone 8 GDR2 and Nokia Amber update for your Lumia 822? Maybe you were fortunate enough to be one of the first to receive the update for your device? If so, why not tell us what you think of it by sending your comments.