Nokia Asha 502, 503 launch on the way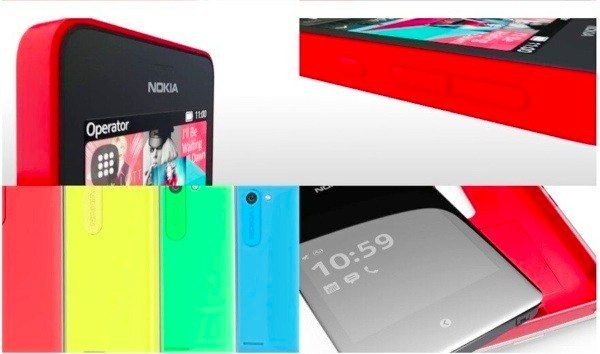 It appears that two new handsets will soon become official from Nokia. Some renders for these phones have leaked that indicate that the Nokia Asha 502 and Asha 503 launch is on the way. There's not a lot to go on just yet but we have some initial details.
There have been rumors for some time about two new Asha handsets on the way that were dubbed Lanai and Pegasus. Evleaks is fast gaining an excellent reputation for being a source of reliable leaked information and now indicates that the Nokia Pegasus will in fact be the Nokia Asha 502 while the Lanai becomes the Nokia Asha 503.
The tweet with this information actually reads, "Nokia Pegasus / Nokia Lanai = Asha 502 / Asha 503 (doubleshot)." It looks as though the Nokia Lanai or Asha 503 will be similar in appearance to the Asha 501 but will feature a hardware Back key rather than a capacitive one. The front of the phone has curved glass, and that should make it stand out from the many other handsets available. A dual-SIM version looks probable and the Asha 503 looks to have a 5-megapixel camera with LED flash.
Meanwhile, we know even less about the Nokia Pegasus or Asha 502, but it appears that both new Asha devices will be made from polycarbonate in an array of bright colors. We'll be keeping a look out for more information on both of these upcoming Nokia devices and will bring more details as we hear them.
Are you a fan of the Nokia Asha devices and looking for something new? What are you feelings about the Asha 502 and Asha 503 and the curved glass frontage being used? Let us know with your comments.
Sources: @evleaks AND GSMArena