Candy Crush Saga game enters stratosphere popularity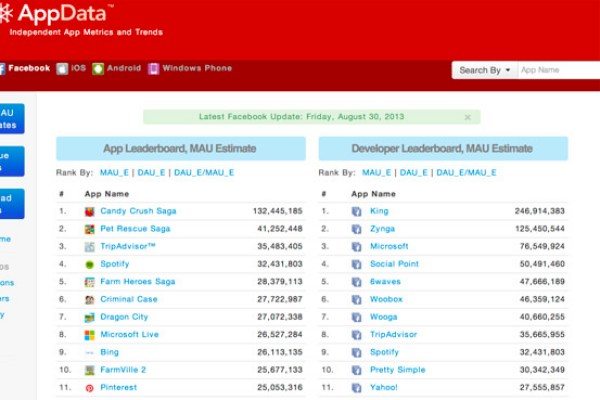 If you haven't hear of the popular Candy Crush Saga app, then you've probably been living on another planet. We already knew this was a hugely popular game, but now it seems it's even more well-liked than we thought. According to new figures Candy Crush Saga has entered stratosphere levels of popularity.
Back in May we posted about the vast user numbers of the Candy Crush Saga app. This game app is available on Facebook, for iPhone and iPad (iOS) and Android platforms. Now a new report shows that Candy Crush Saga is such an extraordinary hit that an algorithm measuring growth couldn't in fact keep up with the right numbers of active users, and new figures have now been given.
Only last week a figure of 40 million active users (playing at least once a month) of Candy Crush Saga was reported by AppData. However, that app leaderboard figure has now been revised and unique monthly players have now been put at a staggering 132.4 million. In second position is Pet Rescue Saga on 41.2 million.
The developer of the game is King.com, and the company is currently planning an IPO in the US, so this news is extremely timely. The new revised figure for Candy Crush Saga is so impressive that AppData general manager Scott Bialous said, "It's in the stratosphere."
It doesn't look likely that the popularity of Candy Crush Saga will fade anytime soon either, as 410 levels should keep players entertained for some time. On the developer leaderboard King now has almost double the figures of monthly active players than nearest rival Zynga, as shown in the image here.
Are you a keen player of Candy Crush Saga? If so, let us know what makes this game so appealing? Are you surprised at the massive number of Candy Crush Saga players? Send your comments to let us know.
Source: WSJ