iPhone 5S gold black combo looks strange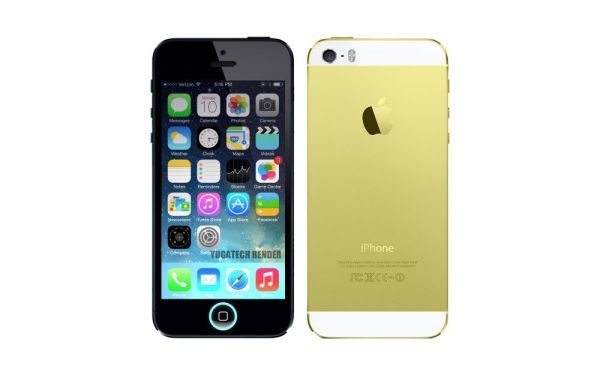 The possibility of a fingerprint scanner circling the Home Button on the new upcoming iPhone 5S seems promising, and today there is another rendering showing off this new feature.
Below, you can see a new rendering of the new iPhone 5S with the fingerprint scanner ring, we are not too sure about the gold black color combo though as it looks a little too weird. On the back you will see the gold color with white at the top and bottom, but then on the front it is black, it would look much better if it had a white front rather than black.
If you look at the Home Button you will see a blue circle, which suggests this is where the scanner will be and this coincides with the images we showed you a few days ago. Some are saying that the fingerprint addition will be the iPhone 5S killer feature, but we have our doubts as this is not new technology and not innovative enough.
The iPhone 5S rendering shown below comes courtesy of Yugatech, other than the fingerprint ring you will notice a dual LED flash on the rear of the smartphone, the overall design is the same as the iPhone 5 so no awards for innovating the shape of the handset, which will no doubt be given to the iPhone 6.
A few days ago we also reported about another iPhone 5S concept that features a resolution of 2048 x 1440 Retina display at 4.7-inch and resolution of 544 ppi, 13-megapixel rear camera with dual-flash LED, 5-megapixel front-facing camera, 1.6GHz Apple A7 64 bit quad-core processor, 2500 mAh battery and much more, please read about this here.
All the renderings, concepts and ideas will have to play in your minds until tomorrow, September 10th 10AM PT (6PM UK) will be the day all is revealed.
Do you like the look of this new iPhone 5S rendering?