Windows Phone 8.1 spotted on Nokia Lumia 620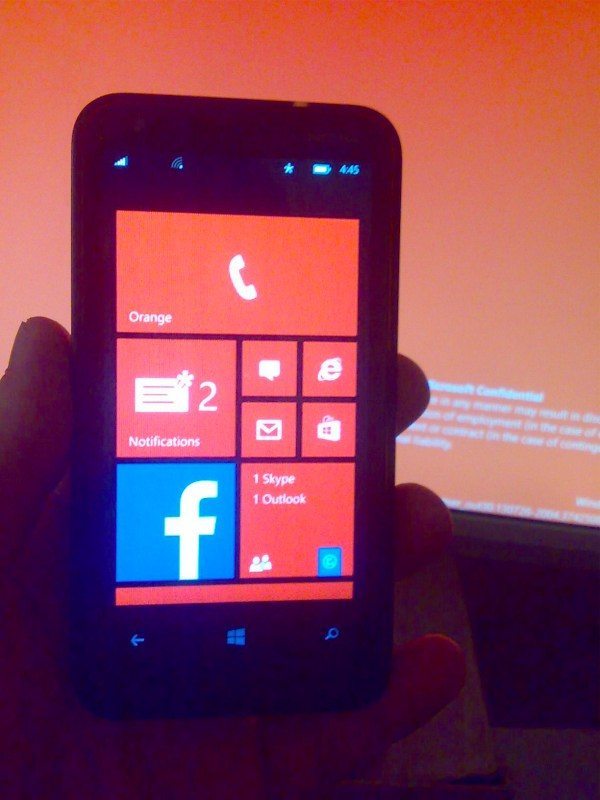 Whatever next! Only days after a preview of the WP8 GDR3 update on a developer handset, we now have an early spot of Windows Phone 8.1 running on a Nokia Lumia 620. Is this a bid from Microsoft to divert attention from the iPhone Apple event tomorrow, or purely coincidence?
It was just yesterday that a video emerged of the Windows Phone 8 GDR3 and Nokia Bittersweet shimmer updates on a developer edition of the Lumia 920 that was purchased from Craigslist. Now we're getting a glimpse of Windows Phone 8.1, even further down the line.
WP8.1 aka Blue is not expected to release until some time in 2014, so to see a Lumia 620 seemingly running this version of Windows Phone is a surprise to say the least. Apparently the image that we're showing here, was discovered on a microSD card.
Not long ago we discussed the possibility of a notifications center arriving with the WP8 GDR3 update. This new image definitely seems to reveal a notifications center, as well as a Skype and messenger unified inbox.
What's impossible to tell is whether this notifications center will arrive with the GDR3 update due later this year, or whether it will come with Windows Phone 8.1. It's all rather intriguing stuff though and we'd like to know what you think.
Do you feel this image reveal is the real deal and we're really getting a sneak look at Windows Phone 8.1? If so, what are your thoughts on the notifications center shown? Send your comments to let us know.
Source: XDA Developers