Latest Angry Birds Space update for Android and iOS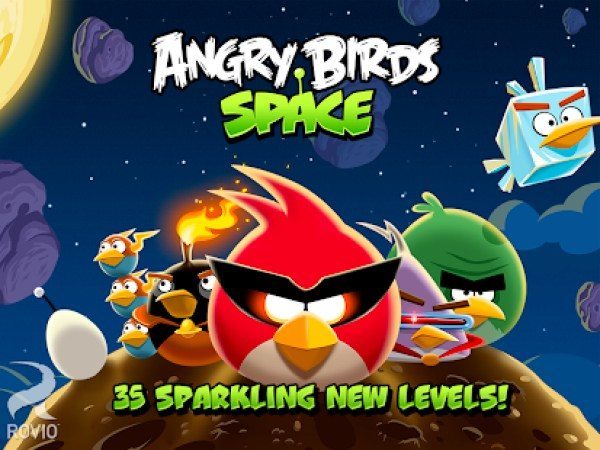 The Angry Birds games are some of the most popular ever, and today we have news about the Angry Birds Space iPhone and Android apps. The game has received a new update today, bringing lots more goodies to this popular app.
The space adventures of the Angry Birds involve a multitude of levels on different planets and in zero gravity. There are brand new birds and superpowers and the game is a hit across 116 countries.
The Angry Birds Space iOS app has been updated today to version 1.6.0. The update brings 35 new levels to the game with a Space Eagle level, and a mutant Space Pig. There are also new breakable planets with Cosmic Crystals. As well as this there are new riches and precious jewels on mineral-rich planets and greedy Space Pigs.
You can find Angry Birds Space at this iTunes link. The app is priced at $0.99/£0.69 and compatible with iPhone, iPod touch, and iPads running iOS 4.3 or later. It has been optimized for iPhone 5.
The Angry Birds Space update for Android devices has also been updated today. The price is also $0.99/£0.69 and it's compatible with devices running Android 2.3 or later. You can find Angry Birds Space for Android at Google Play here.
Are you a fan of the Angry Birds gaming apps? Are you looking forward to trying out the updated version of Angry Birds Space for iOS or Android? We're always interested to hear from our readers so do send us your comments about Angry Birds.