iPhone 5c price in India uncompetitive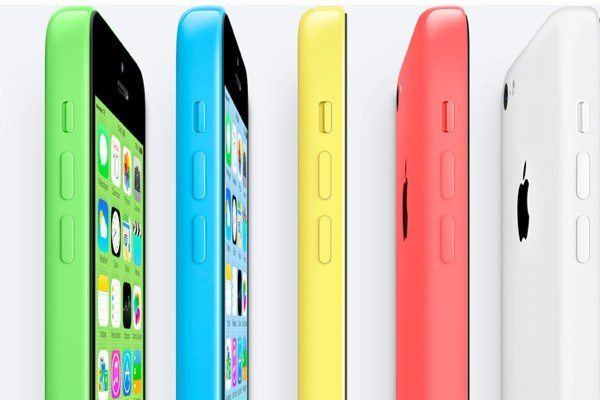 The iPhone 5C and 5S were both recently made official and are heading to markets worldwide. Many people have been waiting for the iPhone 5C, which was originally thought to be a budget iPhone and turned out to be not as cheap as rumored. Now it appears that the iPhone 5C price in India will be uncompetitive.
There's a huge potential for iPhone 5C sales in emerging markets such as India and China, but the initial signs on iPhone 5C India pricing are not promising. Although the iPhone 5C is cheaper than the premium iPhone 5S, it still looks as though the price for India will be beyond a lot of people's budgets.
The Apple India iPhone 5C price has not been confirmed yet, but a leaked price has emerged, as reported by TechShout. Online retailer Saholic is listing the iPhone 5C as 'coming soon' and delving into the HTML code reveals a price tag of Rs. 30,000 for the 16GB version or Rs. 35,500 for the 32GB variety.
This is not official pricing, and it may possibly just be a placeholder price on the site, but of course it could be accurate. When taking a look at the specs of the iPhone 5C, a starting price or Rs. 30,000 doesn't look totally unrealistic, but does look somewhat unaffordable for the Indian market.
Some people may be under the illusion that the iPhone 5C is a more colorful plastic version of the new iPhone 5S, but in fact that 5S has improved specs over the 5C. The iPhone 5C uses the A6 dual-core processor rather than the new 64-bit A7 on the iPhone 5S.
Other specs for the iPhone 5C include a 4-inch display with 1136 x 640 resolution and 326 ppi, 1GB of RAM, an 8-megapixel iSight rear camera, 1.2-megapixel front-facing camera, and 1510 mAh battery. Of course it will launch running the new iOS 7.
The average annual salary in India is around Rs. 445,520 according to VentureBeat, so if the iPhone 5C India price is Rs. 30,000 for the cheapest model, this is a huge chunk of income for a smartphone purchase. Some industry experts therefore have doubts about Apple India iPhone 5C pricing and feel Apple has overpriced the phone for emerging markets.
Industry observer Markellos Diorinos of Upstream states, "If Apple designed the iPhone 5C in order to capture emerging markets, then they've made a wrong turn." He points to a "hefty price tag" for the iPhone 5C being "way off the mark."
While the new iPhone 5C makes an Apple iPhone more affordable than previously for those in India, there will still be many people for whom the price looks to be out of reach. It would be interesting to hear opinions from our many readers in India about this.
Do you think the iPhone 5C India price will simply be too expensive for most buyers? Maybe you feel Apple should have considered a more reasonable price for the non-premium version of its iPhone? Let us know with your comments.