Nokia Lumia 520 seen with GDR3 and Bittersweet update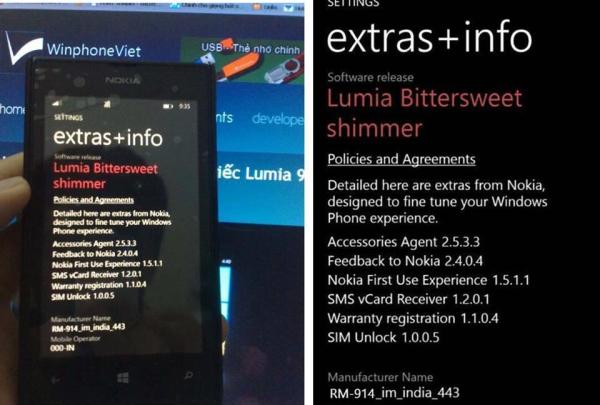 While Finnish smartphone manufacturer Nokia is currently at the centre of being taken over by Windows Phone provider Microsoft, it hasn't stopped the company working on new products and firmware updates. Now the hugely popular Nokia Lumia 520 is seen running the GDR3 and Bittersweet update.
The image that you can see on this page comes from a website based in Vietnam and is reportedly showing the Nokia Lumia 520 with the GDR3 WP8 update as well as the Bittersweet firmware from Nokia.
As we reported previously the GDR3 update will bring support to the Windows Phone platform for quad core processors and Full HD displays, and the Bittersweet shimmer update comes courtesy of Nokia and will add some new features to its Lumia range of smartphones that will be compatible with the update.
This will allow users to quickly close down running apps just by tapping on an X, and the lockscreen can be used in either landscape or portrait orientation, and a new driving mode will automatically disable certain features of the device when the user is driving.
The new firmware is expected to arrive in the coming weeks and this sighting seems to indicate the software is on schedule. The Nokia Lumia 520 has proven to be extremely popular on the WP8 platform with its relatively low price with some worthy features, and has sold will for the company.
Source: WinPhoneViet via Google Translate.