Nokia teases mystery event for October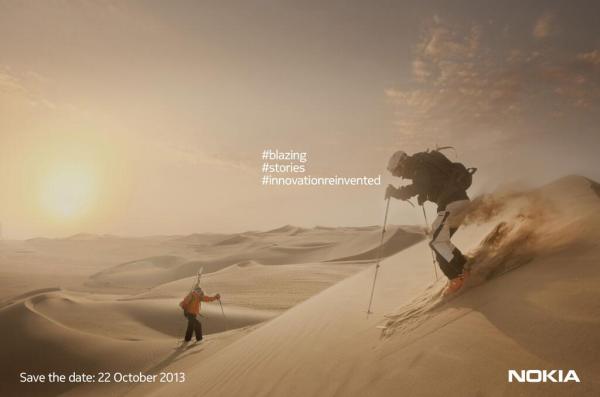 Currently Nokia is at the centre of being gobbled up by Windows Phone partner Microsoft in a multibillion dollar deal, but until this is finalised its business as usual for the Finish company. Now Nokia has teased an upcoming mystery press event for October.
Earlier today we heard rumours that the launch of the Nokia Lumia 1520 had been delayed due to the ongoing deal that will see Microsoft taking over the company, and just a few hours later Nokia took to its Twitter account to post the image that you can see on this page.
There is a good chance that this press event will be to showcase the long rumoured 6-inch phablet device to the world, which should also coincide with the launch of the GDR3 Windows Phone 8 update.
It has to be remembered that the earlier rumoured dates for the Nokia Lumia 1520 never came from Nokia officially, although they did come from often reliable sources. The new update to the WP8 OS not only brings support for Full HD displays and quad core processors, but there will also be an increase in the number of Live Tiles on the home screen.
This event could easily reveal something completely different though or at least something alongside the company's new phablet device, but unless the deal breaks down this could be the last Nokia press event before being taken over.
Do you think the event will reveal the Nokia Lumia 1520?