BlackBerry Z30 specs officially confirmed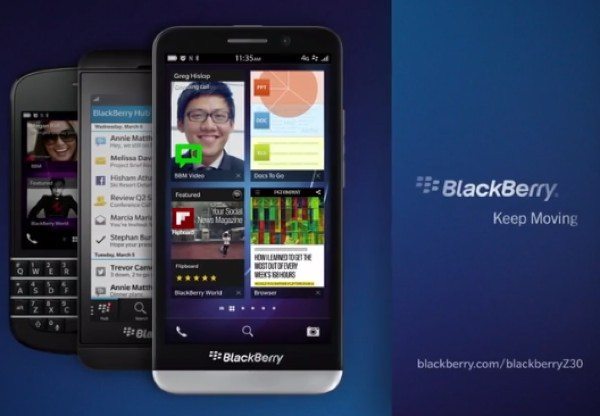 The new BlackBerry Z30 flagship has just been officially announced and specs officially confirmed. There has been a fair amount of anticipation for this smartphone, and BlackBerry's recent woes have been real documented. BlackBerry therefore really needs the Z30 to be a big success.
News about the BlackBerry Z30 began circulating back in March when it was first referred to as the BlackBerry A10 or the Aristo, so it seems to have taken some time for the company to officially introduce the phone. The phone has now been formally revealed at a special event and seems to pretty much tie in with the many leaked specs we've seen previously.
The BlackBerry Z30 has a 1.7GHz Qualcomm Snapdragon S4 Pro dual-core processor, Adreno 320 graphics, a 5-inch Super AMOLED display with resolution of 1280 x 720 and 295 ppi, 2GB of RAM, and 16GB of internal storage that's expandable via microSD.
The Z30 carries an 8-megapixel rear camera with f/2.2 lens and 1080p video capture and a 2-megapixel front-facing camera. Other specs include a 2880 mAh battery (non-removable), 4G LTE, dual-band Wi-Fi a/b/g/n, NFC and Bluetooth. It runs on the BB10 operating system, version 10.2.
As far as dimensions are concerned this BlackBerry handset measures 140.7mm x 72mm x 9.4mm. BlackBerry hasn't yet announced the price or a specific release date for the Z30 as this will vary by carrier and region.
However, it's expected to arrive very shortly, at some point next week for the UK and Middle East, and in time for the holiday season for other regions including the US. While we wait for more news on this you may like to check out a video that we've embedded for you below, that gives a good look at the device.
This is a larger-than-usual smartphone for BlackBerry and has decent enough specs. However, there are many other new and upcoming phones that have more impressive specs sheets, and it remains to be seen whether the Z30 will be success.
Are you a BlackBerry device fan and considering purchasing the BlackBerry Z30 flagship? Do you feel this phone will signal the start of better times for BlackBerry, or is this an unrealistic expectation? Let us have your comments on this.
Source: Engadget