FIFA 14 app for iOS, Android countdown begins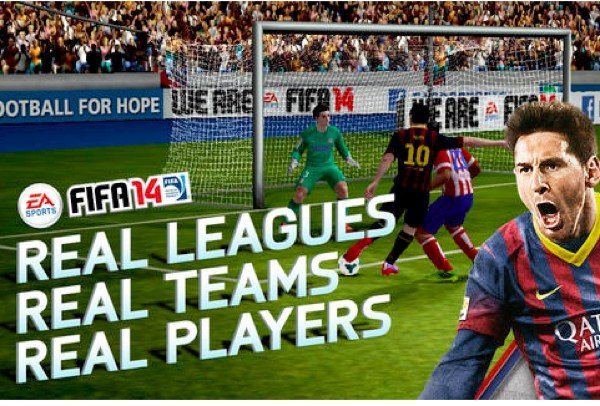 FIFA 14 has been a much-awaited app for Android and iOS and it was originally announced that the app would release for both platforms at the same time. The FIFA 14 app for iOS is now available, and there's also an Android countdown app for FIFA 14.
The FIFA 14 iOS app released a few days ago and is free. It's compatible with most iPhones, iPods and iPads running iOS 5.0 or later and has been optimized for iPhone 5. You'll need 1.35GB of space on your device to download the app from iTunes here.
The game involves over 600 licensed teams in 33 leagues with over 16,000 players and 34 stadiums. Commentaries are available in English, French, German, Italian and Spanish.
and Spanish!
It features intuitive new touch controls, and players can build their ultimate teams. There's an online multiplayer mode, and you can also upgrade to unlock three more modes, Manager, Tournament and Kick Off.
Of course you may have an Android device, in which case you might want to anticipate the new FIFA app for your platform with the FIFA 14 – Countdown app. This is a free that shows the time left until the release of the official FIFA 14 app for Android.
The app description shows the release of the Android app for the US on September 24th, or September 26th for the EU, although we should point out that it's also stated that dates may change! This app is available from Google Play here and is compatible with devices running Android 2.2 or later.
Maybe you're already enjoying the FIFA 14 app on your iPhone? Perhaps you're one of the many Android device owners waiting for the app to come to your platform on Google Play and feeling frustrated at the wait? Let us know with your comments.