FIFA 14 iOS download from US App Store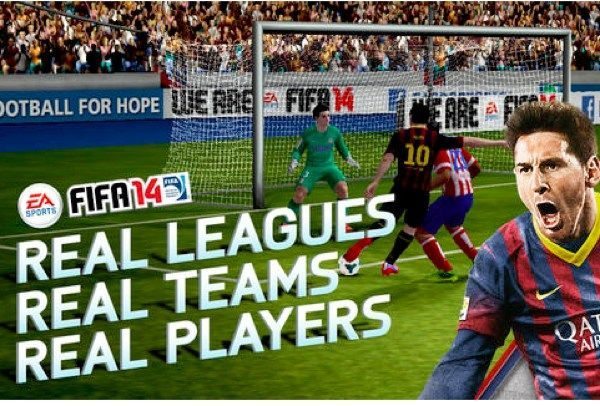 FIFA 14 iOS download is now available in the US App Store, recently we all saw it release in the New Zealand App Store and many USA iDevice owners were a little disappointed that NZ got the release before they did. As they say "Better late than never", and now it is ready to download and install.
Giants EA Sports have gone out of its way to produce a masterpiece, we have not really got into playing the game in full yet but we will do soon., but what we have seen looks awesome.
Users will be able to download FIFA 14 onto iPhones, iPads and the iPod Touch for free, but be prepared to pay money through in-app purchases. You will have the ability to upgrade, which will unlock three extra modes including Manager, Tournament, and Kick Off!
FIFA points will be available to get your manager budget higher, this is great because it will allow you to buy A-players, you can also buy the premium unlock for $6.49.
There is no way we would install this onto an iPhone or iPod Touch, we believe FIFA 14 for IOS is more suited to the iPad. Playing this game on the bigger screen is a must to get the full beauty. You can still play the game on say the iPhone, the controls have been modified to make it comfortable, it is as simple as holding and dragging the players to move them around the football pitch, then just tap to pass and to shoot you just swipe the screen.
The game comes with all the professional football stars, 33 leagues, over 16,000 players, over 600 licensed teams, 34 authentic stadiums and commentaries in English, French, German, Italian and Spanish.
The game is massive, the FIFA 14 download is 1.17GB in size, but we recommend you have at least 1.35GB of free space. Please download FIFA 14 by EA Sports via the US App Store.