HTC One Max release touted for October 15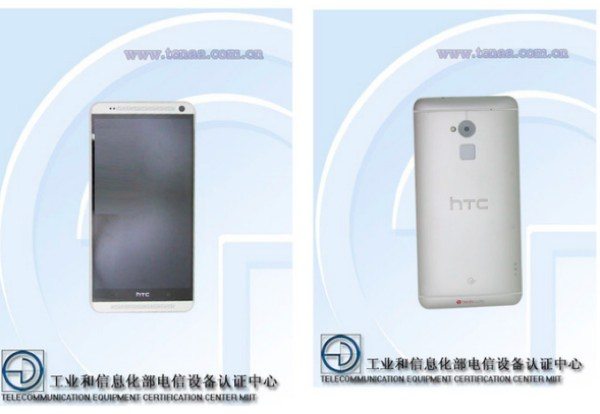 There have been plenty of people wanting to find out more about the HTC One Max smartphone. HTC hasn't officially announced this device yet, but there have been plenty of leaks and rumored specs. Therefore we're not surprised to hear about a touted release date for the HTC One Max on October 15.
The HTC One and HTC One Mini are readily available, and the Max is said to be a larger phablet version of the One. However, recent rumors have strengthened the idea that the Max may have a fingerprint scanner and some camera features have also been leaked.
As we get closer we get to the launch of a phone, we start to see the handset go through certification processes. A device purported to be the HTC One with the rumored 6-inch display has now passed through the equivalent of the FCC in China, and once again shows a fingerprint sensor.
We have already seen plenty of leaked images of the One Max. Now more images have been issued that, as we expected, show it to be very similar to the One and One Mini in styling. They also show an UltraPixel camera on the reverse.
The same source of this news also gives the possible release date of October 15th, although this is not confirmed. Of course, there will be plenty people hoping that this rumored date is accurate.
If HTC is indeed intending an October 15 release, it shouldn't be too much longer until we see the phone unveiled. With the lucrative holiday season fast approaching this may be a phone that's on many people's wish lists.
Are you considering this larger version of the HTC One flagship? Let us know with your comments about the HTC One Max.
Source: CTech (Weibo log-in required) Via: Phone Arena