iPad 5 soon but Mini 2 could release later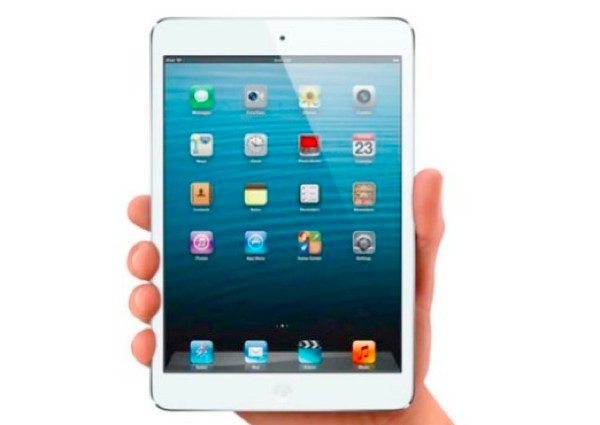 The Apple iPad 5 and iPad mini 2 are expected to be revealed to a waiting world at an event next month. However, a new report states that although the iPad 5 may become available soon, the iPad mini 2 could release later, possibly not until 2014.
An Apple event is anticipated for October 15, and it's widely believed that this occasion will be all about the new iPads. After a formal introduction from Apple we usually see a release of any new device/s very shortly afterwards, so it has been widely believed that the iPad 5 and iPad mini 2 could release as early as next month.
It is now reported though, that although the iPad 5 is on schedule for a release in late October, the iPad mini 2 with much-rumored Retina display could be pushed back according to sources in Apple's supply chain. Low manufacturing volumes of the high-resolution iPad mini are thought to be the cause of this, with levels not at a volume that would enable a simultaneous release of both tablets.
Rhoda Alexander IHS iSuppli's director of Tablet and Monitor Research says that volumes of the smaller tablet make it more likely to launch in Q1, 2014. However, Alexander also stated that we could still see the iPad mini 2 debuted at the October event alongside the iPad 5, but with shipping at a later time than the latter.
Retina panel yields have been a subject of discussion among analysts recently and there have previously been concerns that limited supplies are likely to affect Apple. Some time ago when it was hoped that the new iPads might release earlier, KGI analyst Ming-Chi Kuo stated that the new iPad mini with Retina display would not be released until October because of issues with producing enough Retina displays. More recently Kuo forecast that both of the new iPads would not release until later in Q4 this year.
The speculated October 15th event to introduce the next iPads is not too far away now, so hopefully we'll soon see the iPad 5 and iPad mini 2 and learn more about any possible push backs to expected release timeframes. In the meantime it would be good to receive your comments.
Are you waiting for the iPad mini 2 with Retina display? If it is not released at the same time as the iPad 5, might you choose an alternative tablet? How long would you be prepared to wait for the next iPad mini?
Source: CNet