iPhone 6 liquidmetal, 20nm A8 processor prospect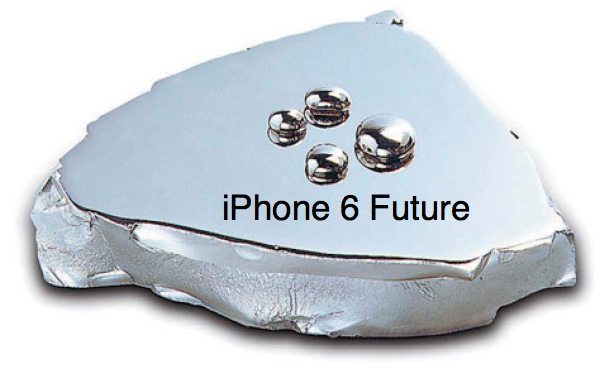 Now that the iPhone 5S and 5C has been released to the general public, it is surely time to start thinking about the iPhone 6 possibilities. We have come across two important pieces of news that are very interesting indeed.
First are the 'Liquidmetal' patents surfacing recently in Europe, and the second reports TSMC being on track to produce the '20nm A8 Processor' for Apple in 2014.
Lets start with the TSMC (Semiconductor Manufacturing Company) news, according to Patently Apple the company secured a three-year deal with Apple to provide foundry services for A-series processors using 20nm, 16nm and 10nm process nodes. TSMC is apparently on schedule to deliver a batch of new 20nm fab equipment in the first quarter of 2014.
The new iPhone 5S uses an A7 28nm processor, and the next step is to use the A8 with a shift to a 20nm processor in 2014.
Patently Apple also reports some good news surrounding Liquidmetal patents, we have heard about this before and we know now that this was never used for the iPhone 5S. Using this material is was a long way off when we talked about this last year, but now things seem to be moving ahead.
Will Apple start using Liquidmetal anytime soon?
One of the patents listed mentions in detail about liquidmetal relating to plastics and plastic injection molding, surely there is some sort of connection with the iPhone 5C and the company's dealings with liquidmetal. Patently Apple says that there are four liquidmetal patents, and these cover the iPhone, iPod, Apple TV and the iPad.
Do you think Apple will release the new iPhone 6 in 2014 featuring Liquidmetal and the 20nm A8 processor?