FIFA 14 Android app update launched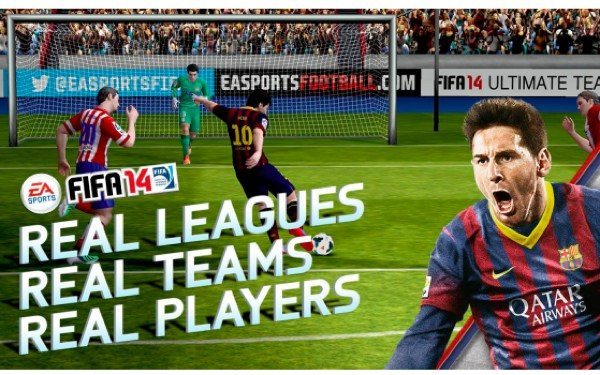 Millions of gamers will be spending this weekend playing the new FIFA 14 console game. FIFA 14 is also available as Android and iOS apps, and a FIFA 14 Android app update has already been launched. However, we're a little confused as there's no news on what the update brings.
Five days ago we told how the Android version of the FIFA 14 app from EA Sports had just become available. However, today when looking at the app description on the Google Play Store it says that the app was updated on September 27, just yesterday.
Usually when an app receives an update there are some improvements or bug fixes and the description on Google Play explains the changes under a What's New section. This time though, there are no details at all about what the update to version 1.2.9 offers.
If you want to check out FIFA 14 for Android then head to Google Play here. It's compatible for devices running Android 2.3.3 or later and is a free app, although there are in-app purchases for many features.
If you're a FIFA 14 fan then you may also like to check out one of our previous articles with several videos that showed Android gameplay with the app on various devices. We'd also like to hear your theories about the update that is now listed.
If you have any ideas about why an update is shown with no details under What's New, then let us know. Have you noticed anything new with the app that wasn't there before?