iOS 7 Netflix update adds new features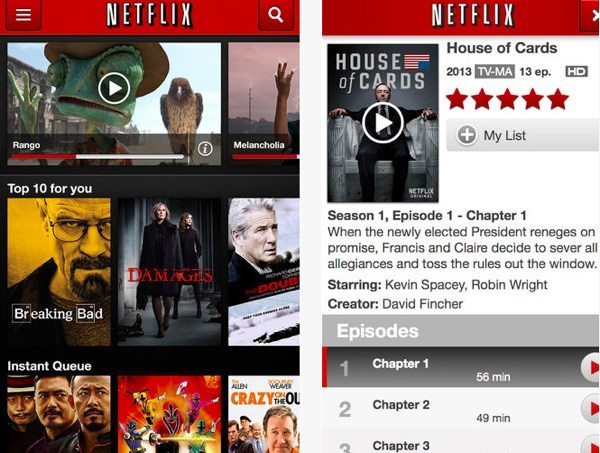 Many apps are currently being updated to offer iOS 7 support and the iOS 7 Netflix update has now arrived. The official iOS Netflix app now has more features especially suited for Apple's mobile operating system update.
The Netflix mobile platform enables subscribers to watch movies and TV on their phones, and the app is free with your Netflix membership. Thousands of TV episodes and movies are available to watch at any time.
The Netflix iOS app update to version 5.0 arrived in the App Store today and is compatible with the iPhone, iPod touch and iPad running iOS 6.0 or later. New features with this update include playback optimizations and stability improvements.
More interesting perhaps is Netflix HD for iOS 7 and also AirPlay streaming for iOS 7. For the latter users need to disable AirPlay mirroring. Two years ago Netflix insisted it would never add AirPlay support, but there has obviously been a change of mind from when Apple TV users were simply told to use the dedicated app.
However, the new AirPlay feature with the Netflix app update will now enable iOS device users to zap content straight to a connected Apple TV without the need for Netflix app navigation on the latter. You can see more about the Netflix iOS app at iTunes here.
We'd really like to hear from users of the Netflix iOS app about the update that adds features for iOS 7. Maybe you could tell us what you think of Netflix HD for iOS 7 and also the AirPlay streaming feature by sending your comments?