Samsung Galaxy Round brings curved display to Note 3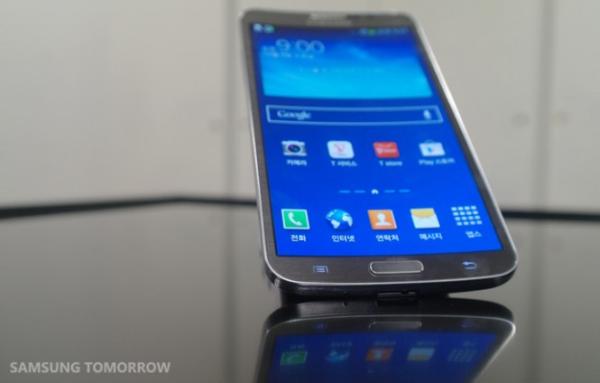 It has been common knowledge that both Samsung and LG have been developing curved smartphone displays, and now Samsung has revealed the Galaxy Round that brings a curved display to the Galaxy Note 3.
It was only a couple of days ago that we told you about the possibility of a handset going under the name of the Samsung Galaxy Round, and now shortly afterwards the handset has been made official. Think of the device as the Galaxy Note 3 without the S-Pen and some other slight alterations away from the display and you will be there.
To begin with the device is exclusive to SK Telecom in Korea from October 10th in "Luxury Brown" with pricing set at 1.09 million won (about $1015). The handset features a curved 5.7-inch Full HD display powered by an Exynos quad core processor clocked at 2.3GHz with 3GB of RAM.
It is running the Android 4.3 Jelly Bean operating system and measures 151mm x 79mm x 7.9mm weighing 154grams, and there is 32GB of internal storage with a 2,800 mAh battery.
The company has revealed that it has developed new software features to take advantage of that display such as tilting the device while it is sitting on a table to see notifications like the time or remaining battery life, and below you can see this in action via the video we have embedded.
Source: Samsung Tomorrow & Samsung via Google Translate.