GTA V Manual hits Android, iFruit chop app MIA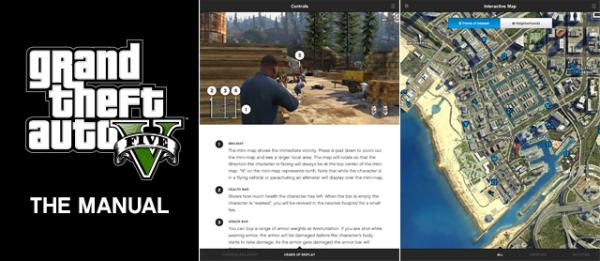 There has been a lot of anger in recent weeks with RockStar games and the lack of the GTA V iFruit Android app, as the iOS version has been available almost from when the game was released. Now the GTA V Manual has finally hit Android but the iFruit chop app is still MIA.
After weeks of waiting the GTA V Manual has been released onto the Google Play Store, and promises to cover everything from the game like controls as well as featuring a tour through the various neighbourhoods that feature in the game.
There is also a special interactive version of the games map that allows users to explore and zoom in, and while this is a welcome release by the games developer it still feels like Android users are being short changed.
The much wanted iFruit app gives players of Grand Theft Auto 5 a number of features that enhances the experience of playing the game. This includes being able to train Franklin's pet dog Chop so he behaves better in the actual game, and also create custom plates for cars from the online version of the game.
Being an Android user myself it is quite annoying playing the game and keep seeing prompts appear on the screen telling me certain things I can do via the iFruit app, but nothing has appeared so far. The iOS version has even seen an update since it was first released while the Android community has seen nothing.
Hopefully now the GTA V Manual app has been released to the Google Play Store it won't be too much longer before it is released as well.
How do you feel about RockStar Games now?