Samsung Galaxy S4 Android 4.3 update for US, frustration builds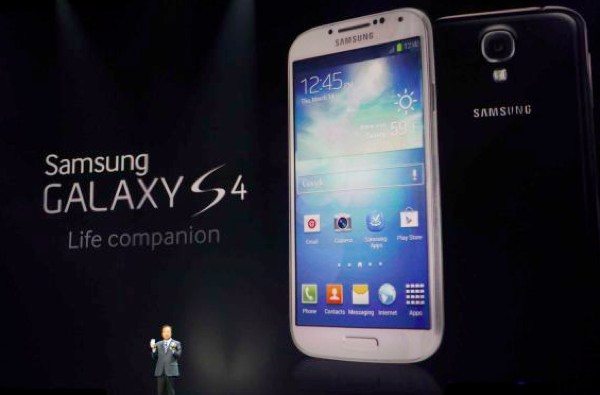 If you're in the US and own the Samsung Galaxy S4 smartphone you may well be wondering why your device hasn't yet received the Android 4.3 Jelly Bean update. Today we want to discuss the Samsung Galaxy S4 Android 4.3 update for the US as frustration builds.
The Galaxy S4 is available on all of the big four US carriers, AT&T, Verizon, Sprint and T-Mobile. Android 4.3 released back in July and it seems a long time for people to still be waiting for the latest version of the Android operating system, especially as the Google Play Edition of the Galaxy S4 received the update in early August, two months ago.
Considering this, it doesn't seem acceptable that this update is taking so long. There have been various rumblings about when the update may become available for the Samsung Galaxy S4 with the latest being that it should arrive at some point this month.
The first devices to receive the Android 4.3 Jelly Bean update were various Google Nexus devices, but that was now months ago. Recently we told how Android 4.3 was now available for HTC One owners on AT&T and also Sprint, and it will be coming to other carrier versions of the HTC One soon.
However, Galaxy S4 owners on the various US carriers are still waiting, with no firm date yet given for when they might receive this update for their device. We know from the many comments we've received from readers that some US Galaxy S4 owners are becoming increasingly frustrated about the lack of the 4.3 update so far, and also the lack of communication from Samsung.
There have been leaked ROMs of Android 4.3 for the Galaxy S4 but at Phones Review we always recommend that people should wait for official manufacturer and carrier updates. The problem with using unofficial versions of course, is that if you use this method to update and anything goes amiss you may have invalidated your guarantee.
If Samsung could only offer a more specific timeframe than the latest "October" that was pledged, this might do more to console customers that the update was on the way. We have noted on many occasions now that those in the US often have a longer wait for Android updates, and many people blame this on the fragmentation of the Android platform. However, some of the blame should be laid squarely at the door of US carriers.
When a new update has been developed by Google it then has to be readied for use with specific devices. However, although it's easy to assume that it would then be ready at that point, individual carriers then need to approve the update and some add their own bloatware too. This all adds to the time it takes for the update to reach waiting customers and is why unlocked versions usually receive updates first.
When this update does eventually arrive it will bring many benefits and also support for Galaxy S4 compatibility with the new Galaxy Gear smartwatch. Of course by the time the Galaxy S4 finally receives Android 4.3 it may be time for Android 4.4 KitKat, as this new version is expected to launch later this month
Are you one of the many owners of the Samsung Galaxy S4 waiting for the Android 4.3 update for your phone? Do you feel that as long as everything runs smoothly when it eventually arrives it will have been worth the wait? Maybe you're disappointed or vexed over the amount of time it is taking to roll this update out? We'd appreciate your comments on this.