Xolo Play Tab 7.0 price unveiled for India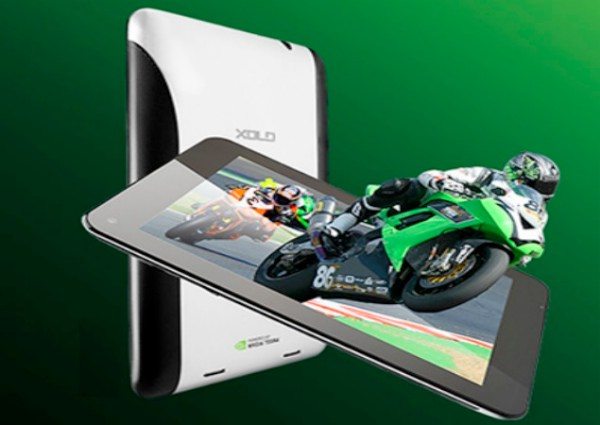 Xolo will be a name familiar to many of our readers in India, and today the Xolo Play Tab 7.0 price has been unveiled for india. This tablet is powered by an Nvidia Tegra 3 processor and although Xolo has not yet announced when it will become available, the company has announced that it will be priced at Rs. 13,999.
This new tablet is likely to be released very soon now that it has been launched, and it's powered by a 1.2GHz Tegra 3 quad-core processor, has a 7-inch IPS display with resolution of 1280 x 800 and 216 ppi, and 1GB of RAM.
It has 8GB of internal storage, expandable by microSD (no details of how much by), and other specs of the Xolo Play Tab 7.0 include a 2-megapixel front-facing camera although it lacks a rear camera. There's also a 4000 mAh battery and it runs the Android 4.1 Jelly Bean operating system.
Looking at connectivity the Xolo Play Tab 7.0 offers Bluetooth, Wi-Fi, and Micro-USB, but there is no voice calling support or 3G connectivity. Dimensions are 194.6mm x 122.6mm x 10.6mm and it weighs 338g.
Now that the Play Tab 7.0 has been officially introduced by Xolo it probably won't be too much longer until we hear more about the Xolo Play Tegra Note tablet release that has a Tegra 4 processor. This is speculated to launch sometime this month and has a rumoured price of Rs. 16,999.
Will you be one of the first in line for the new Xolo Play Tab 7.0 tablet? What are your thoughts on the pricing for this device? Maybe you're going to wait for the Xolo Play Tegra Note to be officially launched to see what that has to offer before you make a choice?
Source: NDTV Gadgets