HTC One Max tantalized in great trios infographic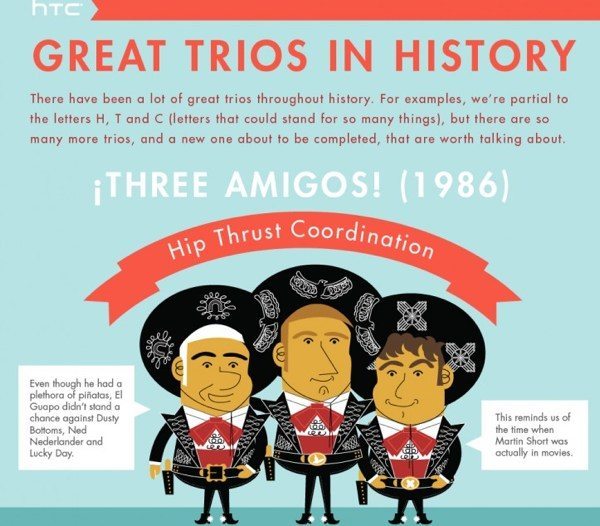 The HTC One Max excitement is building nicely even though this phablet device hasn't even been officially introduced yet. HTC is pretty good at building hype for its devices, and today we are seeing the HTC One Max tantalized in an infographic that hails great trios in history.
While the infographic doesn't specifically mention the HTC One Max, it's pretty obvious that it's this device that HTC is teasing us with. The HTC One is a flagship device that released earlier in the year. That phone was followed by the HTC One Mini, and now the HTC One Max is rumored to be unveiled sometime next week.
At the top of the infographic some text mentions that there are some great trios and then uses the words, "and a new one about to be completed." It looks as though all the rumors surrounding a launch timeframe and release for the HTC One Max were spot on then.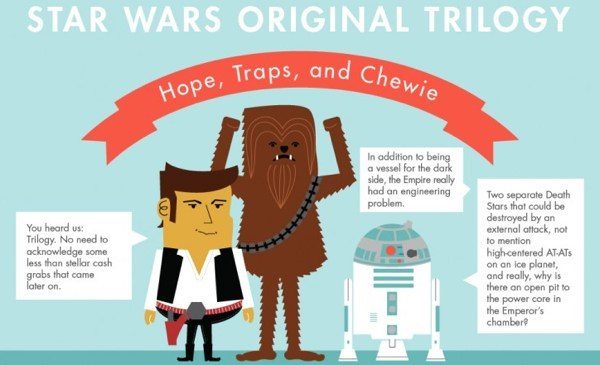 The infographic offers a taste of nostalgia with just a few of the celebrated trios being the Three Amigos, Harry, Ron and Hermoine, Destiny's Child, and even Snap Crackle and Pop. Each trio then uses the HTC initials as a tag line, so that for example the Three Amigos says "Hip Thrust Coordination" while for Harry, Ron and Hermoine we get "Hogwart's Tenacious Children." Clever eh!
Check out a couple of extracts from the infographic shown here, or to see the full thing head to this HTC page. Are you one of the many people eager to hear the HTC One Max made official?