New Nexus 5 sightings with launch MIA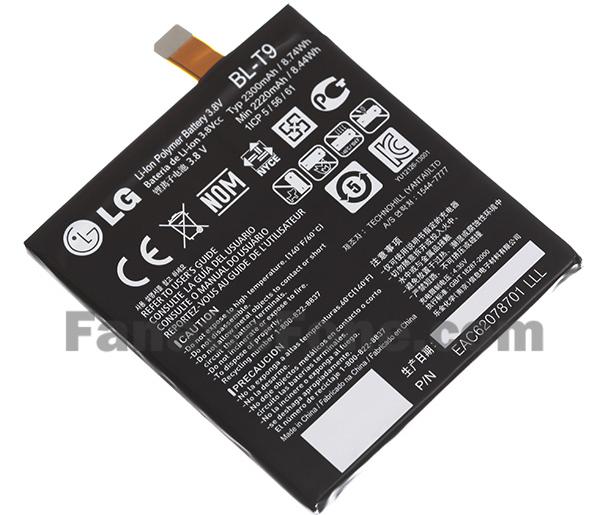 For a long time now there have been suggestions that the next Nexus smartphone would be officially unveiled during October with a release a few days later in certain markets but so far nothing has been seen. Today we have some new Nexus 5 sightings with the launch event still MIA.
The image that you can see on this page is supposedly of the battery for the upcoming LG Nexus 5, and the component in question is a 2,300 mAh power pack. Previously we heard a rumour that there will be two battery sizes for the smartphone with a bigger 3,000 mAh battery being tipped for the 32GB version of the Nexus 5.
Whether this turns out to be accurate remains to be seen as there has since been talk that in fact there will only be the 2,300 mAh power cell available for the Nexus 5. As each day now goes by without any official news about the device it is looking more likely we won't see the new Nexus smartphone until next month.
Only recently a rumour emerged that was claiming that both the Nexus 5 and the Android 4.4 KitKat operating system won't see the light of day until next month, and as there was no news at yesterdays Google event this is certainly looking the case.
There have been many sightings of the Nexus 5 now that have included brief appearances on the Google Play Store so a launch event must be around the corner with invites almost ready to go out.Update: A new rumour has now emerged that the Nexus 5 could be launched on the Google Play Store on October 31st in the US before the device lands on a variety of Canadian carriers on November 7th or 8th.
Are you waiting for the Nexus 5?
Source: FanaticFone.