Bitstrips app for iPhone, Android and iPad upsets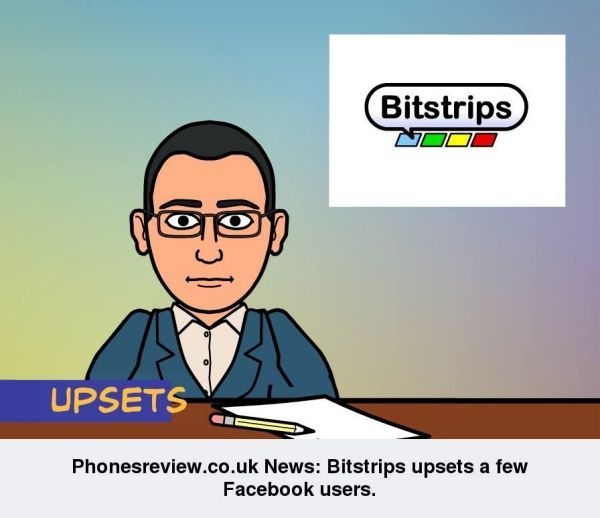 The Bitstrips app is taking the world by storm, and the Bitstrips photos that look like comic strips are sometimes funny. Well, they were at first because it was all-new, some are now saying it's annoying with a few iPhone, Android and iPad users saying it upsets them.
Candy Crush, Farmville, and now Bitstrips, can the world get anymore annoying? This is what a few Facebook users have said, its not a puzzle, it is not a game, we cannot see any real need for it other than crowding Facebook walls with endless amounts of comic strips.
It is so much quicker to write in your Facebook status box how you are feeling, why do we all need the Bitstrips comic gimmick to let friends know what mood we are in.
Facebook Newsfeeds have been officially taken over by Bitstrips, only last week it was the Facebook Giraffe, now we are not too sure what is the most annoying.
We can all sit here and be upset with Bitstrips now the hype has faded, but we have all made a bitstrip comic with a friend — you know you have. The cartoons are for fun purposes, and for all those upset with their newsfeeds being overcrowded with bitstrips can turn them off.

Is Bitstrips good fun or is it annoying the hell out of you?
You can turn Bitstrips off so that you do not see it in your newsfeed; you have to do this via the online Facebook site, its best to use a laptop or desktop.
Go to your Facebook and find a Bitstrips comic photo on your newsfeed, once you have found one just hover your cursor over the grey arrow in the top right hand corner of the photo, once you have done this a drop down box will appear — just click on 'Hide All from Bitstrips' — and hey presto no more Bitstrips.
Product Reviews talks a little about Bitstrips being annoying for some and we recommend you having a little read, very interesting,