iPad Air problems reported early on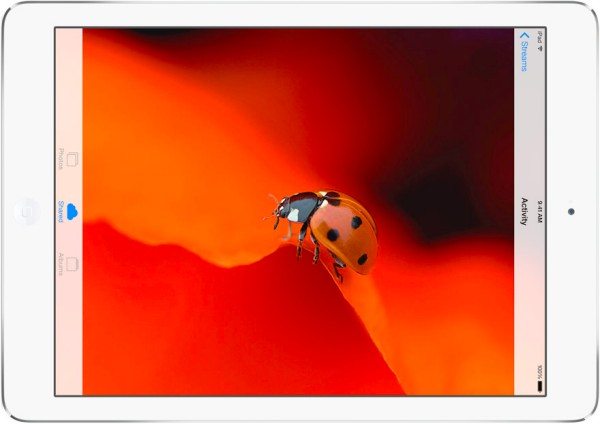 The Apple iPad Air release took place yesterday, and the device is currently making its way into the hands of eager customers. We often hear about the odd flaw or issue with a new major device launch, and it appears that some iPad Air problems are being reported regarding screen and text issues.
Before we go further we want to stress that we have no idea of these iPad Air issues are widespread or if these are very isolated incidents, so don't panic if you have just purchased or are about to buy your iPad Air.
Very often some minor issues are reported on new devices to the market, and these are usually smoothed out quickly with software updates. Nevertheless we like to pass on this kind of information as readers can then share their own experiences of new devices and report other problems they may be having.
The iPad Air released running iOS 7.0.3 and previously we have discussed various problems resulting from this latest update to iOS 7 for other devices. It could be that any issues with the iPad Air are related to iOS 7.0.3 rather than hardware-related then, but that remains to be seen.
In a post about iOS 7.0.3 problems Product Reviews also mentions iPad Air difficulties for some. The iPad Air released with the new 64-bit A7 chip and PowerVR G6430 quad-core graphics, so shouldn't have any difficulties coping with gaming requirements. However, an issue is noted regarding a flickering screen, as shown in the brief video below this story of Asphalt 8 being played on the iPad Air.
Another issue that has come to light concerns choppy text on the iPad Air. This could be a software issue but one owner of the iPad 3 with iOS 7.0.3 is not seeing the problem on this tablet, but is experiencing it on the iPad Air with the same OS.
Therefore it's difficult to know at this stage whether these issues are software-related or not, or whether they are rare or will end up being commonplace. With this in mind we'd like to hear from readers who have the new iPad Air.
Are you completely happy with your iPad Air and have no complaints whatsoever about its performance so far? Perhaps you have noticed the iPad Air problems mentioned above, or another issue entirely? Let us know by sending your comments, so that we can get an idea of whether these are isolated incidents or not.