Samsung Tizen Z9005 video shows version 2.2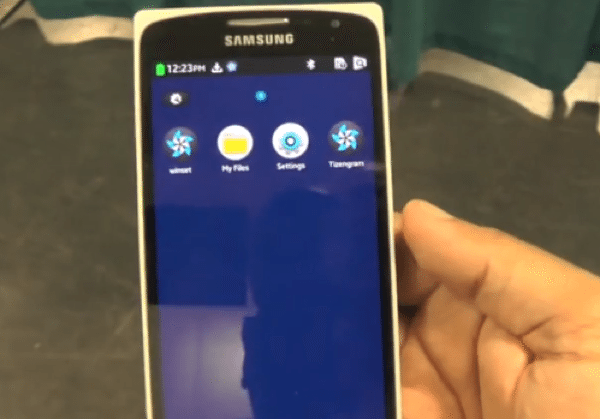 There have been murmurings for some time about a possible Samsung Tizen smartphone on the way and rumors that its launch was delayed until it could be made one of the best available devices. Now a hands-on video has emerged of the Samsung Z9005 Tizen phone, which gives us a close look at the OS.
For those who haven't yet heard of Tizen, it's a new mobile operating system supported by Samsung, Intel and others, and it's an extension of the open source Linux system. We recently showed readers a Samsung Tizen S flagship concept design as a point of interest, but the Z9005 is a real device.
The Z9005 (dubbed RedWood) was previously rumored to be a high-end device with specs based on the Samsung Galaxy S3. Unofficial specs include a Snapdragon processor and 4.8-inch 720p display, although it has been unclear whether it is merely a prototype test handset or whether it will actually come to the market.
Now the Z9005 has been captured running Tizen on the 9-minute YouTube video that we've embedded for you below this story. You'll see some similarities to Samsung's TouchWiz but with better looking icons. Other aspects such as options and menu layouts are much the same as on Samsung Galaxy devices and not too far off Android.
If you head to the video below you'll get a look at the camera UI, settings and notification menu and more of Tizen version 2.2 (version 3.0 in development), so why not check it out and see what you think. Signs so far are that the Z9005 is a device for developers but nothing has been clarified about this yet, so it's still possible that the phone will make it to consumers.
We'd like to hear your thoughts on the Tizen-running Z9005. Do you think you might purchase this phone if it was released to the public? What do you think about Tizen as shown in this video? Send us your comments to let us know.