Nexus 5 Sprint pre-orders from Best Buy now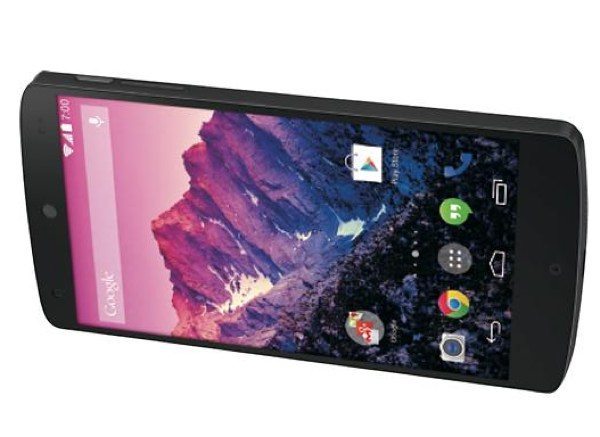 The Google Nexus 5 released last week, and as we expected demand is very strong for this latest Nexus smartphone. Now we have details of pre-orders for the Nexus 5 on Sprint from Best Buy, and the good news is there's now less than a week to wait.
Two days ago we told how stocks of the Nexus 5 on the Google Play Store in some regions were running low. In the US the black or white 16GB models were listed as out of stock. However, it was still possible to order the 32GB models although shipping was at that time listed as 2 to 3 weeks.
However, the phone will soon be available from sources other than Google Play, and the Sprint Nexus 5 release takes place on Friday. Nexus 5 pre-orders are already available on Sprint at a price of $149.99 on contract and T-Mobile will also be offering the device.
Now Best Buy also has the Sprint Nexus 5 listed with the same pricing on or off-contract as from Sprint. The contract price is $149.99 for the 16GB model while outright the Nexus 5 will cost $449.99, which is $100 more than the $349 price of the 16GB variant when ordered via Google Play.
While it may seem rather a stretch to pay $100 more for ordering the Nexus 5 on Sprint from Best Buy, it's worth taking into account that shipping from Google Play will add around another $15 to the price. Therefore if the phone is released and available on Sprint on November 8th some people may be willing to pay the premium to be able to get one straight away.
Best Buy has the Nexus 5 16GB model on Sprint listed in black or white, and pre-orders are open now. Best Buy doesn't give a date for shipping, merely saying it will ship when in stock. However there's no reason to think that it won't be available on the same date as the Sprint release, which is now just 5 days away.
If you want to pre-order the 16GB Nexus 5 on Sprint through Best Buy, then head here. Are you tempted to pre-order the Nexus 5 on Sprint in the hope that it will be quicker than ordering through the Google Play Store? Are you planning to purchase one outright or on a two-year contract? Let us know with your comments.