Nexus 8 could come before or with Nexus 10 2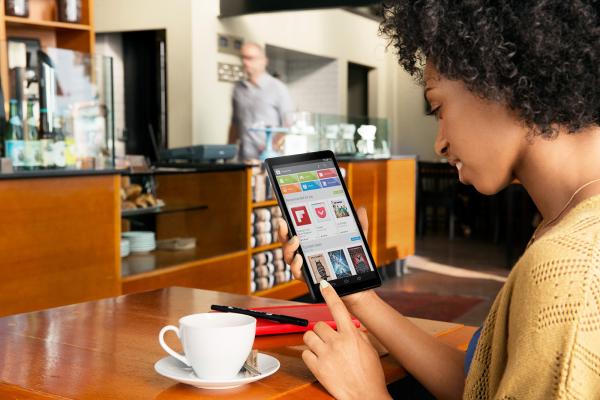 A few days ago we got to see the Nexus 5 officially but there was no sign of the expected new larger sized Nexus tablet PC, but now it seems there is a chance of a Nexus 8 release along or before the Nexus 10.2.
The Nexus 5 was launched by Google last week and the official Android website got a bit of a refresh, and on the Apps & Entertainment page there is an image of a women sitting in an airport using a Nexus 7, but if you scrolled further down we get to see the image that is on this page of an unannounced Nexus tablet.
It's obviously not the new Nexus 10 that is expected to be released at anytime, and it is slightly bigger than the Nexus 7 with a small bezel running around the display along with what looks to be like Android 4.4 KitKat on board.
This isn't the first time that the company has quietly teased an upcoming device as they did something similar with a video for the Nexus 5 a while back. An 8-inch sized tablet may appeal to those that want something slightly bigger than the Nexus 7 but don't want to go all the way up to a 10-inch tablet.
Do you like the idea of a Nexus 8?
Source: The Verge.