Samsung Galaxy Note 3 vs Galaxy Round video comparison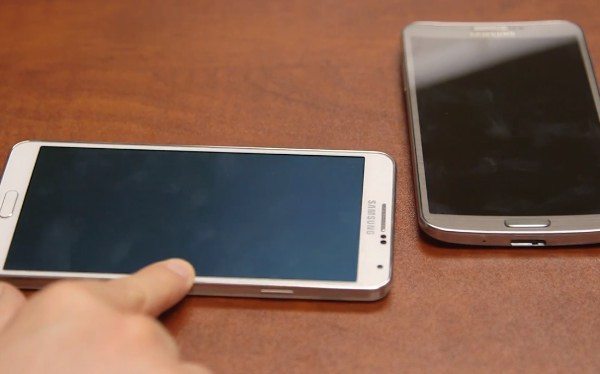 Many readers will know a lot about the Samsung Galaxy Note 3, Samsung's flagship phablet device that recently released. Not so many will have heard of the Samsung Galaxy Round, and today we have a Samsung Galaxy Note 3 vs. Galaxy Round video that shows how the two devices compare in design.
The Galaxy Note 3 is widely available in regions worldwide, but the Galaxy Round has so far only released in South Korea although it could follow to more regions. These two smartphones have almost identical specs including display resolution, type of processors, camera set-up, Android 4.3 operating system, RAM, and more.
You can see a specs chart showing how they line up at our previous article here. The major difference between them is that the Galaxy Note 3 features the S Pen stylus while the Galaxy Round has a flexible rounded display (the world's first curved phone), which some might feel is more of a novelty rather than anything else.
The six-minute YouTube video gives a good look at both devices so that you can get an idea of how the designs compare. As you can see, both of these handsets feature the same faux-leather backing and the video also goes into the battery differences caused by the Round having a curved display.
It also shows the Galaxy Round quick activations, seen by rolling one side of the handset down, and demonstrates how the curvature of the phone makes it a better fit in the pocket. As well as this the video displays the contour of the phone clearly by lining it up underneath the Note 3.
However, to be frank these are very minor differences considering the much higher price tag for the Galaxy Round over the Note 3, and we're really not sure that it's worth the extra money. We're still not convinced about phones with curved displays but of course others may feel this is a really cool feature.
We'd like to hear what you think about the Samsung Galaxy Note 3 vs. Galaxy Round. Would you pay more simply to have the curved design of the Galaxy Round? Maybe you think this idea is more of a gimmick than anything else?