Sprint Moto Maker release to customize Moto X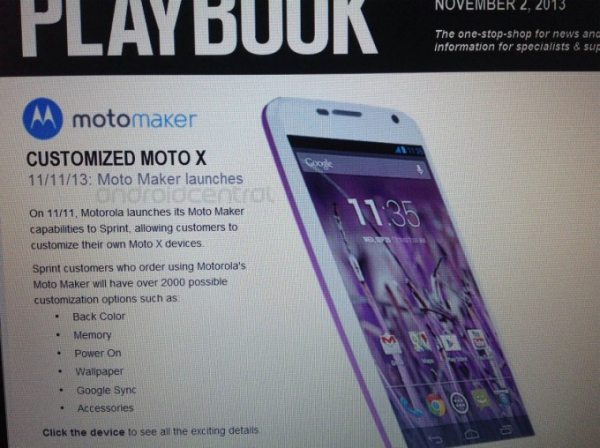 The Moto Maker was rumored to be coming to other stores and carriers within time, we did here that Best Buy and Verizon, but now there is good news for Sprint.
Phones Review did report back on October 5 that the Moto X Moto Maker customization release for Verizon was going to be on November 11th, maybe this was wrong and in fact it was Sprint that was going to get it, unless both Sprint and Verizon will get Moto Maker.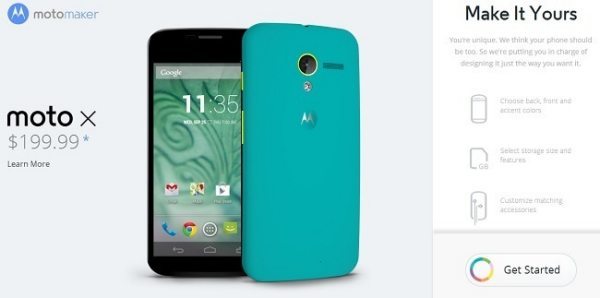 The Moto Maker according to Android Central and its screenshot below claims that Sprint will be getting it on November 11th, which means Sprint customers, will be able to customize the Moto X smartphone.
At the moment Moto Maker is exclusive for AT&T customers, Android Central received a memo saying "On 11/11, Motorola launches its Moto Maker capabilities to Sprint, allowing customers to customize their own Moto X devices." The screenshot shown below shows that Sprint customers will be able to customize over 2000 possible ways, such as back color, memory, power on, wallpaper, Google Sync and accessories. There is no mention of custom wood back covers.
We will give you more details as we get near to November 11th.