BlackBerry Porsche Design P'9982 Z10 hands-on video look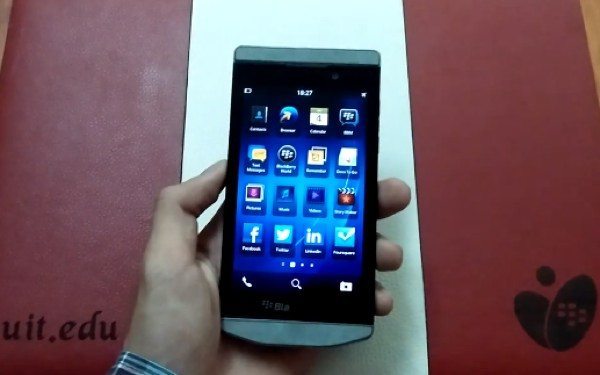 Some readers may have wondered what has happened to the BlackBerry Porsche Design Z10, otherwise referred to as the P'9982. We first mentioned this back in August, but were not too excited about what we saw. Now a BlackBerry Porsche Design video has emerged that shows a hands-on look.
Our previous post about the BlackBerry Porsche Design showed a leaked image of the device, and it's fair to say the expected price tag of around $2000 will make this phone attractive to only a limited section of the market.
Now a video from Vietnamese Tinhte has made its way to the net and purports to show an early version of the BlackBerry Porsche Design P'9982. This gives a better impression of what the finished result will look like although this initial look doesn't show the handset bearing the Porsche logo.
You can see the 6-minute YouTube video below this story but please bear in mind that the video is not in English. However, you will at least see the appearance of the BlackBerry Porsche Design smartphone, although it may not be quite the finished article.
The Z10-based BlackBerry Porsche Design P'9982 is set to release at some point next year, and we'll bring you more details as we hear them. It would be interesting to hear your views on this phone.
Would you be prepared to pay $2000 or more for a BlackBerry Z10 with Porsche styling and influence? What are your thoughts on the BlackBerry Porsche Design handset shown in the video below? Send us your comments on this.